Accounting Clerk
Journeys Across Canada Travel Inc
Administration
305-1847 West Broadway Vancouver
1 position available
Accessible Employer: Yes
Open to International applicants with valid Canadian Work permits: Yes
Apply Now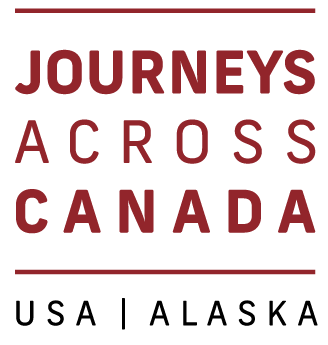 Job Description
Journeys across Canada is an inbound tour operator located in Vancouver. We are looking for an accounting clerk to help with payables and receivables. This job will appeal to someone who has a strong attention to detail and enjoys computer work. The current work model is hybrid and the candidate will have the flexibility to work 1 day a week at home, 4 days a week in the office. We offer a regular yearly salary and a group extended health care plan, life and disability insurance;
This is a summary of the tasks:
– Receiving customer deposits and payments and sending statements
– Preparing accurate weekly payments and setting-up deposits.
– Checking variances of costs vs budget
– Checking and sorting emails from suppliers and customers
– Maintaining the approval process for all vendor bills and setting up new vendor accounts
– Entering data in the various computer systems and reconciling the amounts
– Maintaining AR report including customer deposits and overdue amounts
– Posting cash receipts and reconciling bank accounts Going to the bank to deposit any cheques.
– AP and Visa card postings, including identifying any missing bills and invoices
– Collaborate with various departments regarding expenses and AP timelines
– Communicate with vendors and partners typically by email
– Collect and document information on credit card accounts
Responsibilities & Qualifications
– Thorough knowledge of accrual accounting in particular the treatment of deposits and prepayments.
– Proficiency with Microsoft suite, in particular working with Excel and spreadsheets.
– Strong interpersonal skills and ability to work with all necessary stakeholders
– Attention to detail and high level of accuracy is essential.
– Personal attributes:
* Keen to expand your knowledge and responsibilities
*Organizational and time management skills
*Ability to deal with internal customers/external suppliers in a professional manner
* Good written and verbal communication skills.
Salary/Wage
Dependent upon experience
Other Perks/Benefits
Company benefit plan.
Job Application Process
Please email your resume to Rob Ferguson at accounts2@journeysacrosscanada.com. Successful applications will be contacted to arrange an interview.

Apply Now

//=get_template_directory_uri();?> //=get_template_directory_uri();?> //=get_template_directory_uri();?> //=get_template_directory_uri();?> //=get_template_directory_uri();?>