All Around Position
Corbett Lake Lodge Ltd.
Front-line

Not Applicable |
Seasonal

10153 Highway 5A/97C Okanagan Connector, Box 327 Merritt
Two position available
Assessible Employer: No
Open to International applicants with valid Canadian Work permits: No
Apply Now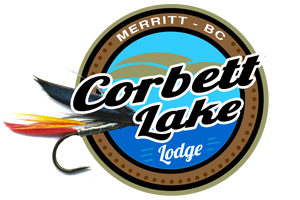 Job Description
All around persons for Food and Beverage, Housekeeping and Guest services.
Responsibilities & Qualifications
The position requires some skills in housekeeping, food and beverage service and prep, and guest services. Training can be provided as needed. Flexibility of personality is key and good physical stamina is needed. Other tasks could include grounds keeping etc.
Salary/Wage
17 to 19
Other Perks/Benefits
Corbett Lake lodge is located in a beautiful setting on the lake. Recreational opportunities abound including fly fishing, hiking and cycling, kayaking and canoeing etc. A room in the Lodge could be available for one person if accommodations are required. We are 15 minutes from the town of Merritt, 1 hour from the Okanagan Valley and 3 hours from Vancouver. We have a great team to work with.
Job Application Process
Please write to corbettlake@gmail.com with a resume and references.

Apply Now

//=get_template_directory_uri();?> //=get_template_directory_uri();?> //=get_template_directory_uri();?> //=get_template_directory_uri();?> //=get_template_directory_uri();?>