Assistant Director People and Culture
The Westin Resort & Spa, Whistler
Management
4090 Whistler Way Whistler
1 position available
Accessible Employer: Yes
Open to International applicants with valid Canadian Work permits: Yes
Apply Now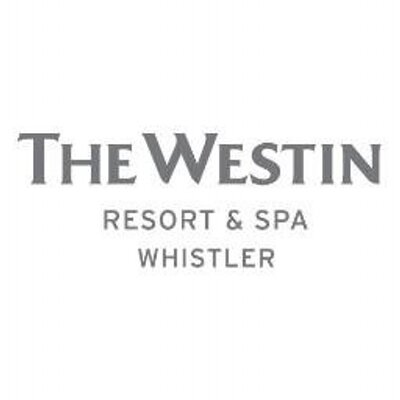 Job Description
Working closely with Director of People & Culture in implementing, achieving, and maintaining the hotels and Marriott's goals and objectives. Major areas of responsibility include overall recruitment, labor relations, learning, development, benefit administration and organizational development.
Responsibilities & Qualifications
RESPONSIBILITIES
Recruitment
• Responsible for overall recruitment of hourly associates
• Internal/External job positing
• Weekly Recruitment update includes overview of postings and their status, departures, and arrivals
• Establish and maintain contact with external recruitment sources: Schools, recruitment agencies, etc.
• Attend job fairs – Travel is required
• Network with local organizations to source candidates for current or future
• Partner with Housing Manager with housing placements
• Coordinate with Director of People & Culture in-house promotions of hourly associates
• Responsible for preparing all offer letters
• Support P&C Director in presenting new associate orientation
• Assist in exit interviews with hourly associates
• Prepare a recruitment plan
• Prepare and analyze monthly turnover reports
Health & Safety
• Ensure compliance with Hotel Occupational Health and Safety Program and the Regulation of WorkSafeBC
• Ensure associates report any unsafe conditions, practices, or injuries as soon as possible and take appropriate actions
• Ensure all safety policies are communicated to employees on a regular basis through orientation, H&S meeting
• Help to identify ways to create awareness of the importance of safety in the workplace
• Support P&C generalist on management of all WorkSafe Claims and assist when required in the investigations ensuring they are conducted in a timely manner
Benefits
• Understand, implement, and administrate, Extended Health Plan for hourly and salaried associates
• Managing STD/LTD claims for salaried and hourly associates
• Track RRSP enrolments for hourly and salaried associates
Associate Development
• Support P&C Director in presenting new associate orientation
• Ensure coordination of new orientation to generate a positive first impression for associates
• Collaborate with management team to ensure department orientation processes are in place and associates receive the appropriate new hire training to successfully perform their job.
Associate Relations
• Assist in maintaining effective associate communication channels in the property
• Utilize an "open door" policy to acknowledge associate problems or concerns in a timely manner
• One on One orientations with new associates
Other responsibilities
Actively participate in daily ops meetings and weekly extended ops meetings
• Administer Employee Engagement Survey
• Maintain and ensure adherence to all HR Policies and Procedures.
• All other duties as assigned
QUALIFICATIONS
• Must be able to build and maintain credibility and relationships with customers (internal and external)
• Strong organization and planning skills
• Previous HR Manager experience in a similar role in a similar size/type of property for a minimum of 2 years
• Strong communication skills, both verbal and written, and a passion for dealing with and emotionally connecting with others
• Knowledge of the employment standards, federal and provincial laws
• Basic knowledge of wage and salary, employment and benefit administration and payroll
• CHRP designation is an asset
• Human Resources Management degree, diploma or certificate preferred
Other Perks/Benefits
• Enjoy Discounted Hotel stays with Marriott 'Explore' Program • Complimentary Staff Meal • Learning and development opportunities • Reward and Recognition Programs • Staff Accommodation (based on availability) • Team-spirited coworkers & encouraging management

Apply Now

//=get_template_directory_uri();?> //=get_template_directory_uri();?> //=get_template_directory_uri();?> //=get_template_directory_uri();?> //=get_template_directory_uri();?>