Assistant Executive House Keeper
Summerland Waterfront Resort and Spa
Supervisory
10311 Lakeshore Drive South Summerland
1 position available
Assessible Employer: Yes
Open to International applicants with valid Canadian Work permits: Yes
Apply Now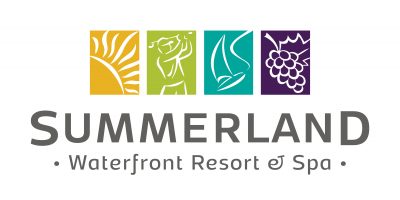 Job Description
Are you a team player with high standards? Then you're in the right place.
Is the word "hospitable" in your nature? Do well maintained systems and high efficiency give you a dopamine hit? Do you notice all the little things and work well on teams to ensure everything is well taken care of?
YOU are the perfect fit for our Housekeeping Team.
You are motivated, organized, experienced, mature, a people person with loads of energy. You think fast, you communicate clearly, you believe in team. You can manage up to 25 people a day, know how to inspect and delegate. You can take the reins when required.
And you have housekeeping experience in four or five star hotels, you understand what a guest wants and needs, your standards are HIGH.
We offer competitive wages based on your experience, a generous incentive program, great team of housekeepers and managers, discounts on services and an epic Christmas party.
Responsibilities & Qualifications
JOB REQUIRE­MENTS:
Experience! We are looking for someone with varied and extensive housekeeping experience. Four or five star is preferred. Having supervisory experience is an asset and we value ambition so apply if you really want to move up in this field.
ESSEN­TIAL DUTIES AND RESPONSIBILITIES:
-Clean guest rooms: vacuum, dust, make beds, clean bathrooms (tub, sink, toilet and tiles)
-Fold linen and maintain ample stock on cart of supplies needed to clean room
-Make beds and freshen linens
-Replenish bathroom supplies (towels, soap, shampoo) drinking glasses, and writing supplies
-Move furniture, straighten bed, table skirts, curtains, bedspreads
-Wash interior windows, door panels and sills
-Empty wastebaskets and sanitary disposals
-Greet hotels guests (by name whenever possible)
-Check all furnishings and equipment (lights, appliances, etc.) for needed repairs or maintenance
-Sweep, scrub, and polish; dust furniture
-Clean rugs, carpets, upholstered furniture, and draperies
-Notify housemen to clean items around the resort property such as firepits, balconies or exterior items as needed
-Report all articles left behind by guests
-Maintain an accurate room attendant list and notify the Front Desk of early/late departing guests and occupied/unoccupied rooms
Other Perks/Benefits
-Property discounts and perks -Paid vacation time -Social events -Staff appreciation program
Job Application Process
Please fill out the online application form on the SWR website (click the button below), and we will contact you as soon as we can to move forward with the next steps in the interview process.

Apply Now

//=get_template_directory_uri();?> //=get_template_directory_uri();?> //=get_template_directory_uri();?> //=get_template_directory_uri();?> //=get_template_directory_uri();?>