Automotive Detailer – Part-Time
Cheers Okanagan Tours Ltd.
Other
5533 Airport Way, Kelowna, BC V1V 1S1
1 position available
Assessible Employer: No
Open to International applicants with valid Canadian Work permits: Yes
Apply Now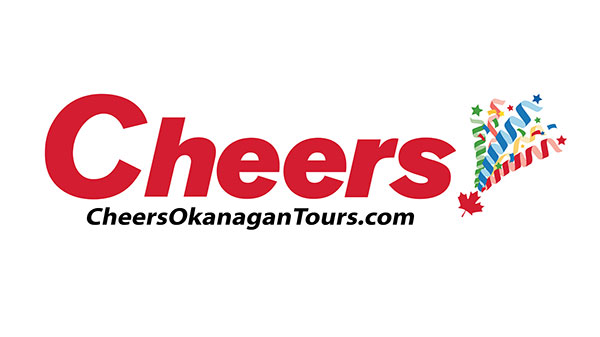 Job Description
PART-TIME AUTOMOTIVE DETAILER
Terrific opportunity for anybody who's physically fit and likes to do things properly.
Starting wage is $22 per hour.
16 – 24 hours per week.
Flexible schedule is full days or half days any time between 6 am and 8 pm.
THE COMPANY
Cheers! Okanagan Tours Ltd. was founded in 2016 and quickly vaulted from 124th place to first place on TripAdvisor® for exemplary tour and transportation experiences. Fanatic discipline, empirical creativity, and productive paranoia fuel our desire to build an uncommon company culture that focuses on the care and success of our employee-partners, customers, vendors, and neighbors. Helping people thrive differentiates our business.
Helping people to feel cared for, valued, and respected permeates the Cheers! culture. Years of volunteering our time in remote developing countries plagued by conflict and natural disasters assisting victims rebuild their lives was intensely fulfilling. Later, adopting brother and sister twin orphans, training them up and watching them volunteer in orphanages in Zambia and Haiti as adults was powerfully inspiring.
Unexpectedly arranging the transportation of 150 stranded travelers between the Vancouver Airport and the Okanagan on Christmas Eve in 2022 – that invigorates us! As seen on Castanet. All of a sudden transporting a Vernon High School choir on the eve of their performances at Black History Month celebrations in Vancouver when their local transportation abruptly bailed on them at the absolute last minute in 2017 – that stimulates us! Spontaneously driving 14 hours to help 16 US golfers get to Seattle to catch their flights home because the Kelowna airport suddenly closed due to forest fire smoke in 2018 – that energizes us. Abruptly driving to Kamloops to rescue 5 re-routed air-travelers, take them all the way to Kaslo in the Kootenays and return to Kelowna in 14 hours in 2023 – that rouses us! Helping people differentiates our business.
Much more than just delivering once-in-a-lifetime wine tours, today we deliver 4 very different tiers of wine tours, plus group transportation solutions for weddings, golfers, sports teams, corporate & private events, and air travelers. In the winter we safely deliver ski and snowboard enthusiasts to over 50 Heli-Ski, Cat-Ski, Ski Resorts and airports throughout southern British Columbia.
With caring for people as a core value, we're constantly evolving, introducing innovative experiences and services, creating fresh opportunities for employee-partners, scaling into new communities, generating economic development, growing our brand, all-the-while bringing our love, philanthropy, and community-mindedness into every Okanagan community we serve. Mamas for Mamas, Freedom's Door, and Dreams Take Flight are just a few of our favorite charities. Helping our employee-partners, customers, vendors, and neighbors thrive differentiates our business.
THE OPPORTUNITY
Typically doubling revenues year over year since our launch in 2016, steady business development has created a new opportunity for a Part-Time Automotive Detailer in our burgeoning business to keep our growing fleet clean and ready to go. We often receive 5-star reviews about our meticulously detailed vehicles. Clearly, cleanliness is important to our guests.
Simon Sinek says, "Great companies don't hire skilled people and motivate them, they hire motivated people and inspire them."
Due to our desire to build an uncommon company culture that focuses on the care and success of our employee-partners, customers, vendors, and neighbors, the required caliber of teammates is high. We have our hearts set on becoming a "great company", consequently we need, "great people". We need the right people. The RIGHT person has more to do with character traits and innate capabilities than with specific knowledge, background, or skills.
THE WORKING CONDITIONS
1. A great team.
2. A worthy purpose
3. A positive and safe working environment.
4. WorkSafeBC approved bullying and harassment protocols.
5. Part-time schedule is full days or half days any time between 6 am and 8 pm
6. Flexible schedule from Sunday to Saturday.
7. Approachable, visible, accessible, and readily available leadership.
8. Quarterly Dinner Parties.
9. Other Employment Opportunities.
10. Retired? Enjoy continuous learning and intellectual stimulation.
11. Retired? Your years of valuable life experience are highly regarded.
12. Retired? Enjoy a sense of purpose as we help our guests.
13. Retired? Play pickleball or golf when you want. Work when you want.
14. Retired? Garden or gallivant when you want. Work when you want.
THE COMPENSATION
We'll gladly work with you to ensure you're pleased with your salary. As a starting point, we're offering $22 per hour. We're of the opinion, whoever you choose to work with, you deserve personal fulfillment. We understand a flexible schedule for work-life balance, meaningful recognition, clear company policies, other opportunities, helpful feedback, autonomy, and shared values are key drivers of employee engagement in our culture.
OTHER OPPORTUNITIES
Love our culture of care and success and want to grow with us? Steady business development creates new opportunities. I.e. Sales Team, Social Media, Public Relations, Branding, Marketing, Shuttle Driver, Wine Tour Guide, Event Organizer, Dispatcher, Fleet Detailer, Fleet Manager. Office Manager, Logistics, Operations, Human Resources, Wedding Transportation, Winter Transportation, Product Development and more.
HOW TO APPLY
If you're a high-caliber, hard-working intelligent person who possesses most of what this position requires, or are intrigued by other opportunities, please email the hiring manager 1) a personal value proposition* that details why you'd be a strong asset to our team in the present and future, plus 2) a results-oriented resume* that focuses on quantitative (measurable) accomplishments, rather than vague tasks that are unaccompanied by credible statements.
Because past performance is the best indicator of future performance, you need to prove you were a key contributor previously. Although conveying your pride, self-respect, self-esteem, honor, privilege, and dignity is somewhat of an art, nevertheless, we need a fascinating reason to consider hiring you. What sets you apart from the average crowd? Now is the time to break out the accolades, testimonials, references, plaques and trophies. What have other people said about you? "Let another praise you, and not your own mouth; a stranger, and not your own lips." Ancient Hebrew Proverb
Please supply your Driving Record (Driver's Abstract) Go to: https://onlinebusiness.icbc.com/clio/ Follow the prompts on each page.
* "A personal value proposition" = https://www.indeed.com/career-advice/finding-a-job/personal-value-proposition
* "A results-oriented resume" = https://www.indeed.com/career-advice/resumes-cover-letters/results-oriented-resume
Responsibilities & Qualifications
THE RESPONSIBILITY
Our Part-Time Automotive Detailer is responsible for meticulously cleaning and disinfecting our fleet of vehicles. ("the process of removing unwanted substances, such as all dirt, infectious agents, and other impurities") INTERIOR: Vacuuming, washing and drying the floor, foot pedals, handrails, handles, steering wheel, door frame, weather stripping, dashboard, console, instrument panel, glove box, and storage areas, plus upholstery shampooing, polishing interior glass & mirrors, applying specialty dressing to treat vinyl, rubber, and interior dashboards and hard surfaces. EXTERIOR: Pre-spray exterior, pressure wash, hand wash, dry the exterior, cutting and polishing when required, applying specialty dressing to treat exterior rubber. ENGINE: Pre-spray engine, pressure washing, scrubbing, shampooing, polishing, applying specialty dressing to treat vinyl, rubber, and hard surfaces. UNDERCARRIAGE: Throughout the winter months and every spring, the most important detailing process is the undercarriage pressure wash. A vehicle's undercarriage is constantly exposed to contaminants like road salt, asphalt, gravel, and dirt. Keeping it clean ensures the function of brake lines, fuel lines, other fluids, and electrical components, plus keeping our vehicles' undercarriages clean also prevents rust and corrosion, ensuring longevity. OTHER DUTIES INCLUDE: topping up the windshield washer fluid, blowing out the air filter, maintaining the driver's stock of onboard cleaning supplies, maintaining the onboard emergency Spill Kit, on occasion getting rental vehicles up to our standards before use, and other duties as required. To do a professional job, we use professional grade automotive detailing products and equipment from DUCAN Automotive.
THE PERSONALITY
Our Detailer has a helpful, hardworking, sensitive nature and is considerate, analytical, orderly/organized, self-sacrificing, idealistic, loyal, ethical, and has an eye for detail. Our Detailer is somebody who likes to do things properly, aims to finish what he/she starts, embraces pledges like, "If it's worth doing, it's worth doing right", and, "Countless, unseen details are often the only difference between mediocre and magnificent". Our Detailer is typically an introvert, deep, quiet, and thoughtful who appreciates beauty and intelligence, and often has a musical artistic nature. Our Detailer's moral code requires performing with excellence and loves to be a part of creating something great.
THE PREFERRED QUALIFICATIONS
1. The Personality (see above)
2. Physically fit.
3. Polishing experience.
4. Proven ability to follow instructions accurately and work alone.
5. Corroboration of excellent communication and interpersonal skills.
6. Authentication of competence for accuracy, excellence, precision, and meticulousness.
7. Excellent vision.
8. Valid Class 5 Driver's Licence or Class 1,2, or 4U.
Salary/Wage
Starting at $22.00 per hour

Apply Now

//=get_template_directory_uri();?> //=get_template_directory_uri();?> //=get_template_directory_uri();?> //=get_template_directory_uri();?> //=get_template_directory_uri();?>