Avalanche Forecaster
Whitewater Ski Resort
Professional

Full Time |
Part Time |
Seasonal

602 Lake Street Nelson
1-2 position available
Accessible Employer: No
Open to International applicants with valid Canadian Work permits: Yes
Apply Now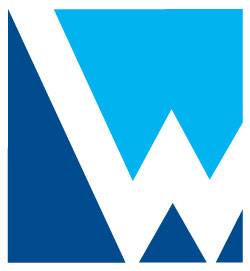 Job Description
JOB SYNOPSIS:
Under the guidance and supervision of the Avalanche Forecasting Supervisor, the Avalanche Forecaster is responsible for the daily monitoring of weather and snowpack conditions to create a hazard assessment and implement appropriate avalanche risk management decisions resort wide. This position is responsible for ensuring terrain that is affected by avalanches and extreme weather is safe for staff and the public.
The key areas of responsibility include planning, overseeing, and implementing avalanche control measures and training resort wide. The Avalanche Forecaster needs to be able to communicate avalanche hazards to staff members and guests effectively through social media updates, public bulletins, and other forms of public outreach. This role also requires proficiency in all aspects of avalanche search and rescue.
IMMEDIATE REPORTS:
None
SUMMARY OF RESPONSIBILITIES:
Providing supervision and direction for all workers and guests in and around avalanche terrain.
Provide a daily avalanche hazard assessment and forecast.
Oversee avalanche control program resort wide.
Ensure that avalanche risk within all open terrain is within operational thresholds (the operational risk band) and that terrain with elevated risk is closed to the public.
Provide training and mentorship to employees.
Provide information to guests and the public with respect to avalanche risk management.
Ensure accurate and timely weather observations are being recorded.
Ensure that adequate snowpack observations are being recorded.
Administers first aid to injured guests and staff.
Transports injured skiers from the mountain to the First Aid room.
Investigates and records accident details according to established procedures including taking statements from witnesses and performing in-depth accident investigations.
Investigate any near misses or incidents involving guests or staff and report to the program manager.
Ensure that information regarding closures and terrain restrictions are communicated to all relevant staff and/or the public.
Ensure that accurate data is being recorded locally and reported on the InfoEx.
Ensure that accurate weather data is conveyed to other departments.
Recognizes causes of risk, sets up and maintains signage, fencing and boundary markers to minimize skiing hazards.
Follows established working procedures and ensures safe working conditions for himself/herself and the mountain staff.
Lead Avalanche Skills Training Level 1, Companion Rescue, and Managing Avalanche Terrain courses for adults and youth, as well as other staff.
Assume various roles in the incident command structure during avalanche or backcountry search and rescue operations, including but not limited to, Task Force Leader, Avalanche Safety Officer, or Operations Section Chief.
Work to achieve department Key Performance Indicators (KPIs) to assist in achieving organizational goals.
Promote Whitewater's safety culture by reviewing and amending where necessary but not limited to: Department Manuals, CDPP, Employee Handbook.
Embrace and promote Whitewater's mission statement and values.
Maintain current knowledge of legal standards pertaining to equipment, safety regulations, and OHS practices.
Other duties as required.
Responsibilities & Qualifications
REQUIRED QUALIFICATIONS/EDUCATION:
NUEC Level 3 First Aid with advanced proto cols or equivalent
Avalanche Operations Level 2 from Canadian Avalanche Association or Equivalent is an asset.
WorkSafeBC Blasting Certificate for Avalanche Control, or ability to obtain one.
Working toward Canadian Avalanche Association Professional Membership
Minimum three years working in a patrol or forecasting role in an area with an active avalanche program.
Class 5 British Columbia Drivers License
High School Graduate
SKILLS AND ABILITIES:
Strong communication and interpersonal skills.
Ability to remain organized and levelheaded in a variety of emergency situations.
Recognizes cause of risk and is familiar with current industry risk control measures.
Advanced Skiing Ability.
Able to ski with considerable loads and patient toboggans.
Able to perform search and rescue activities.
Able to work in extreme weather conditions.
Able to work in early morning hours and for extended periods
Job Application Process
Please apply directly to Whitewater's Employment page.

Apply Now

//=get_template_directory_uri();?> //=get_template_directory_uri();?> //=get_template_directory_uri();?> //=get_template_directory_uri();?> //=get_template_directory_uri();?>