Bike Rental Technician
Kicking Horse Mountain Resort
Front-line

Full Time |
Part Time |
Seasonal

PO Box 839, 1500 Kicking Horse Trail
Assessible Employer: Yes
Open to International applicants with valid Canadian Work permits: Yes
Apply Now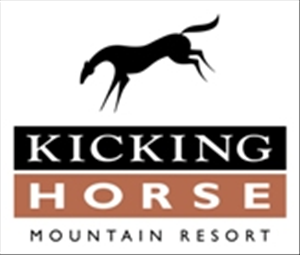 Job Description
Bike Rental Technician – Summer 2023
Our guests feel more knowledgeable and confident about mountain biking after their interaction with you. You assist them with selecting the best mountain bike equipment and provide insider tips for the best trails on the mountain.  You take pride in providing our guests with the best vacation and recreation experience possible.
You will:
·        Assist guests with sizing and fitting of appropriate mountain bike equipment while maximizing comfort and safety.
·        Ensure guest safety by completing waivers for all rentals and describing safe use of rental equipment.
·        Provide a consistent friendly and approachable demeanor for customers.
·        Handle cash; including cash balancing, coin orders, opening and closing duties.
·        Clean gear, bikes and maintain tidiness and organization of the store.
·        Sell retail products in store (clothing, bike parts and other items).
·        Work flexible shifts with varying hours, depending on factors such as weather and visitation levels.
We offer:
·        A staff season's pass to the resort to enjoy downhill biking, hiking, and more.
·        Discounts on food, retail, golf, and hotels.
·        A competitive wage with seasonal accident insurance.
·        Pro-deals.
·        Staff events – meet great people who share a passion for the mountain lifestyle!
Responsibilities & Qualifications
You:
·        Have experience in a customer service role – preferably a rental or retail establishment.
·        Have previous sales experience and use of Point of Sale (POS) applications.
·        Have cash handling experience.
·        Are passionate about biking – technical knowledge is a bonus.
·        Must be able to work flexible hours, including weekends and holidays.
·        Are able to withstand brief periods of exposure to extreme weather conditions on resort (cold, wind, snow, altitude), and can lift at least 20 pounds.
Salary/Wage
-1
Job Application Process
Interested? Please apply with your resume.We regret that only those applicants eligible to work in Canada without sponsorship may be considered for seasonal roles.Application Video: We like to meet all of our candidates in person, but understand that this is difficult for non-locals. We would love to see a brief (≥60 seconds), creative video outlining your thoughts and experience with safety, teamwork, and guest experience. Videos must be uploaded to YouTube or Vimeo, with the link to your video included in your resume or cover letter. Please note that video applications are not mandatory, but will help you stand out amongst the thousands of resumes we receive annually!

Apply Now

//=get_template_directory_uri();?> //=get_template_directory_uri();?> //=get_template_directory_uri();?> //=get_template_directory_uri();?> //=get_template_directory_uri();?>