Bike Trail Crew
Kicking Horse Mountain Resort
Front-line

Full Time |
Part Time |
Seasonal

PO Box 839, 1500 Kicking Horse Trail
Assessible Employer: Yes
Open to International applicants with valid Canadian Work permits: Yes
Apply Now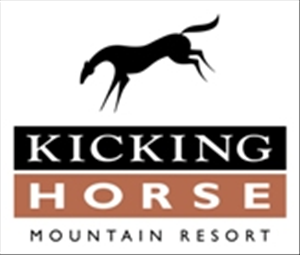 Job Description
Bike Trail Crew
You will work under the direction of the Mountain Safety Manager and Team Leads, overseeing the maintenance, control, condition and signage of the existing bike park trails and features at KHMR, the construction of new ones, as well as ensuring the safety of staff and guests enjoying the resort.  If you love the outdoors, have a passion for mountain biking and enjoy creating an awesome experience, then this role is for you!
You will:
·        Assist with hands-on trail work, including brush cutting, debris removal, bridge and wood feature construction and repair, and trail shaping and tuning using hand tools.
·        Ensure trails are maintained to the highest level including moving hazards and removal of rocks, trees and debris.
·        Conduct and document all operational checks during the day.
·        Provide assistance to Mountain Bike Patrol and/or act as first responder in emergency situations, including first aid response, lift evacuation and rope rescue when required.
·        Ensure adequate signs, ropes, gates and pylons are maintained for guest and staff safety.
·        Operate powered equipment safely and responsibly as needed.
·        Ensure all safety and/or maintenance protocols are adhered to and communicate any concerns to Mountain Safety Manager or Team Lead.
·        Comply with all safety regulations of assigned tasks, and ensure a clean and safe working environment with active participation in the health and safety program.
·        Adhere to all environmental policies and programs as required.
·        Perform other duties as assigned.
We offer:
·        A staff season's pass to the resort to enjoy downhill biking, hiking, and more.
·        Discounts on food, retail, golf, and hotels.
·        A competitive wage with seasonal accident insurance.
·        Pro-deals.
·        Staff events – meet great people who share a passion for the mountain lifestyle!
Responsibilities & Qualifications
You:
·        Hold a minimum 40-hour first aid ticket.
·        Have the skills, strength and stamina to negotiate varied and difficult terrain on a mountain bike.
·        Possess a valid class 5 driver's license with abstract provided.
·        Are able to work flexible shifts, including weekends & holidays, in varying degrees of weather conditions.
·        Can withstand brief exposure to extreme weather conditions (rain, snow, wind, cold, heat) in a mountain environment.
·        Have experience and familiarity with chainsaw and brush cutting – an asset.
·        Have previous trail building experience – an asset.
·        Are familiar with Kicking Horse Mountain Resort and the terrain – an asset.
Salary/Wage
-1

Apply Now

//=get_template_directory_uri();?> //=get_template_directory_uri();?> //=get_template_directory_uri();?> //=get_template_directory_uri();?> //=get_template_directory_uri();?>