Cafe Server/Food & Beverage Attendant
The Wickaninnish Inn
Front-line
500 Osprey Lane
Accessible Employer: Yes
Open to International applicants with valid Canadian Work permits: Yes
Apply Now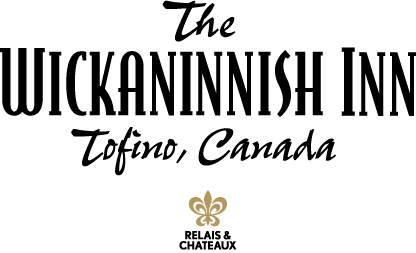 Job Description
Join our Restaurant Team as a Café Server/Food & Beverage Attendant, where you have the opportunity to learn and grow in a Relais & Chateaux property also recognized as an AAA 4-Diamond Resort and T&L World's Best Hotel. This role involves shifts as both a Café Server and a Food & Beverage Attendant.
The Driftwood Café is named for its massive signature driftwood bar, sourced from the coastal beaches of Vancouver Island. during the day, the Café Server presents a variety of drinks, such as lattes, cappuccinos, and delightful fruit smoothies. Brunch items and sandwich selections are also offered.
Food & Beverage Attendants engage in table service, food running, and room service delivery, as well as ensure the restaurant is set, clean and operating efficiently all while maintaining the highest level of service standards.
Objectives:
Ensure efficient and personalized guest service meeting AAA 4 & 5 Diamond Standards is delivered at all times
Prepare and serve Barista style coffees
Describe food & beverages to The Pointe Restaurant standards
Ensure all allergies and dietary requests are managed
Preparation and cleanup of Driftwood Cafe and The Pointe Restaurant for ensuing shifts
Carry Room Service trays between buildings and to guest rooms (indoor/outdoor)
Food running and complete menu knowledge
Use of Silverware Point of Sale system
Clearing and setting tables
Assisting servers in any way possible
Stocking and managing inventory levels
Work with appropriate food handling guidelines
Balancing of cash-outs
Please note some duties of this position may change due to COVID-19 operating regulations/standards
Team Member Benefits: https://www.wickinn.com/about-employment/
Responsibilities & Qualifications
Willingness to learn and be constantly challenged to grow with the service team
Previous restaurant serving experience
General knowledge of food, wine, beer and spirits
An appreciation of customer service and attention to detail
Professionalism and positive attitude in every aspect of the position
Consistent punctuality and dedication
Ability to successfully work alone and/or in a team environment
Ability to work quickly and efficiently in a fast paced fine dining environment
Ability to lift and carry up to 30 lbs/13.6 kgs
Self-motivation to continually advance your knowledge about our food and beverage offerings
A calm, polite and approachable demeanour
Ability to maintain all COVID-19 operating regulations/standards
A mutual understanding of your employment duration will be determined during your interview
Must have valid Serving it Right certification
Salary/Wage
$17.65 per hour
Recommended Training
Serving It Right
Job Application Process
In order to apply for this career opportunity, please send your resume and cover letter by clicking 'Apply Now'.By submitting an application you are attesting that the information given is accurate and you give consent to The Wickaninnish Inn to verify through means of previous employer contact and collection of information directly or indirectly through public social media. As we receive a high volume of e-mails, we are only able to respond directly to you if your Resume and interests align with our currently available positions.

Apply Now

//=get_template_directory_uri();?> //=get_template_directory_uri();?> //=get_template_directory_uri();?> //=get_template_directory_uri();?> //=get_template_directory_uri();?>