Catering Administrative Assistant
Sodexo Live! - Vancouver Convention Centre
Administration
1055 Canada Place Vancouver
1 position available
Accessible Employer: No
Open to International applicants with valid Canadian Work permits: Yes
Apply Now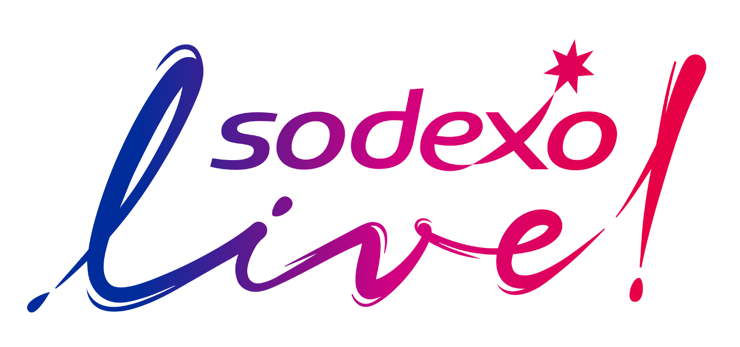 Job Description
At Sodexo Live!, we take pride in crafting exceptional events at the most prestigious venues on the planet and creating lasting memories for fans, visitors, guests and team members. Working with Sodexo Live! is more than a job; it's a chance to be part of something greater. Here, you'll build a career where 'everyday' is anything but normal.
Our experiences are unique, and so are our people. Bring your personality, your background and your desire to delight others. In return, we'll give you all you need to thrive. After giving it all, you'll return home knowing that you've played your part in creating a truly unforgettable moment. '2022 Forbes Best Employer for Diversity'
Location: We are seeking an experienced Catering Administrative Assistant for the Vancouver Convention Centre operation in Vancouver, BC.
Sodexo Live! is the Official Supplier of Food and Beverage Services to the Vancouver Convention Centre. Located on Vancouver's waterfront with a dramatic mountain backdrop, the award-winning Vancouver Convention Centre offers one of the most beautiful settings in the world. As British Columbia's flagship convention centre, the facility hosts more than 500 events and welcomes hundreds of thousands of attendees each year, while generating significant economic activity for the Province.
Principal Function:
The Catering Assistant is a broad job category that designates an individual who provides research, clerical, administrative processes with a large focus on providing technical support to the operation, either at the directive of a senior leader or Catering department.
The Catering Assistant is responsible for coordinating and executing administrative processes to ensure the overall efficiency of Sodexo Live!'s business operations. They will serve as an information resource, will maintain office records, generate correspondence, liaise with clients, vendors and outside entities and will perform general clerical duties such answering phones, ordering office stationery and processing expense reports. They are responsible for upholding Sodexo Live!'s standards for accuracy, efficiency and quality, as they relate to administrative functions.
Essential Responsibilities:
Maximize Sodexo Live!'s revenue and operational excellence through execution of systems and policies related to office and administrative operations.
Design and update menu packages using Adobe InDesign while ensuring adherence to Vancouver Convention Centre brand guidelines.
Accurately update digital menu signs for Food and Beverage on the trade show floor with current menu offerings.
Create and maintain database of resources event management systems such as Ungerboek, including sorting and distributing work orders the assigned Catering Manager & Coordinator.
Support department team in creating precise quotations for clients.
Manage all bookings related to internal events.
Provide support to the team in submitting service order requests as required.
Work closely with the senior Catering leaders in creating documents for clients.
Conduct regular competitive analysis of Food and Beverage related prices and offerings of hotels and convention centers to stay up-to-date.
Collaborates to create high-level reports, facility projects, and PPT presentations.
Performs other related, duties, tasks and responsibilities as required from time to time such as providing administrative support for senior leaders such as General Manager.
Contribute to goal of making Sodexo Live! #1 in Event Hospitality and the #1 Employer of Choice through personal commitment and leading by example.
Responsibilities & Qualifications
A post-secondary education in Hospitality Management or Business Administration would be an asset.
1-2 year of previous administrative experience preferably in a large-scale hotel or high-quality convention centre with an emphasis on Food and Beverage.
Exceptional computer literacy with Microsoft Office Suite software.
Ability to work independently, exercising appropriate skills for effective judgment, creative problem solving and taking initiative.
Excellent communication skills, with ability to deliver and interpret information across various sources.
Self-starter who can work independently and on several tasks/projects simultaneously, and who can contribute to functional areas of the business outside of retail operations.
Ability to communicate effectively both orally and in writing.
Initiative in identifying and resolving problems timely and effectively.
Other Requirements:
Able to work effectively and safely while subject to wet floors, temperature extremes and excessive noise; must be able to lift up to 50 pounds in weight; must be able to maneuver in an often tightly-quartered environment.
Hours may be extended or irregular to include nights, weekends and holidays.
Other Perks/Benefits
Great news! You will receive: 100% company paid health and dental benefits (after wait period). Opportunities for skills development and career progression. Tuition reimbursement for professional and industry related development. Free Employee meals provided. Access to free on-site gym. Thank you for expressing interest in employment with Sodexo Live!, however, only those candidates considered for this position will be contacted.
Job Application Process
Sodexo Live! is an equal opportunity employer. All qualified applicants will be considered for employment without regard to race, colour, ancestry, place of origin, political belief, religion, marital status, family status, disability, sex, sexual orientation, gender identity or expression, age or any other applicable Provincially protected status.

Apply Now

//=get_template_directory_uri();?> //=get_template_directory_uri();?> //=get_template_directory_uri();?> //=get_template_directory_uri();?> //=get_template_directory_uri();?>