Commonage Market Attendant
Predator Ridge Resort
Front-line
301 Village Centre Place Vernon
1 position available
Accessible Employer: Yes
Open to International applicants with valid Canadian Work permits: Yes
Apply Now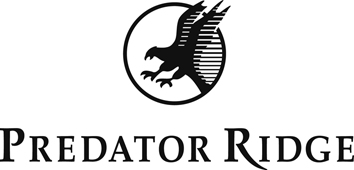 Job Description
When you join the F&B Market team you will be working at one of the busiest Outlets on site. Excellent customer service skills and the ability to remain calm in a very busy setting are attributes we are looking for. Homeowners, guests, and staff al frequent market for a variety of needs.
WHAT TO EXPECT:
Reporting to the Commonage Market Supervisor this seasonal position provides exceptional customer service to resort guests, homeowners, and staff in a fast paced and changing environment.
Responsibilities & Qualifications
Ensure attitude is always friendly and courteous.
▪ Assist guests with groceries and requests when required.
▪ Assist with stock deliveries and relevant administration.
▪ Perform inventory counts, rotation and storing of stock.
▪ Assist guests with their Starbucks Barista needs.
▪ Ensure all areas are always maintained in a tidy and clean fashion.
▪ Assist with training of new team members when necessary.
▪ Ensure operation maintains a safe and healthy work environment.
▪ Understand and adhere to laws and company policies regarding the serving of food, alcohol, and tobacco sales.
▪ Comply with all standard operating procedures and policies of Predator Ridge Resort.
WE ARE LOOKING FOR:
• Serving it Right.
• Food safe.
• Must be 19 years of age.
• Barista experience preferred but not required.
• Experience with POS computer system.
• WHMIS.
• Flexibility of work availability based on groups, events, and business demands. This includes weekends and evenings.
• Physical ability to perform tasks that may require prolonged standing and lift heavy objects of 30 pounds on a regular basis while working in a high-pressure environment.
Salary/Wage
18.50
Other Perks/Benefits
Medical and Dental Free Golf F&B Discounts Fitness Centre access Tennis and Pickleball access
Recommended Training
Foundations of Workplace Safety (includes WHMIS), FOODSAFE Level 1 by Distance Education
Job Application Process
online

Apply Now

//=get_template_directory_uri();?> //=get_template_directory_uri();?> //=get_template_directory_uri();?> //=get_template_directory_uri();?> //=get_template_directory_uri();?>