Communications Summer Student
Thompson Okanagan Tourism Association
Administration
2280 - D Leckie Road Kelowna
1 position available
Assessible Employer: Yes
Open to International applicants with valid Canadian Work permits: No
Apply Now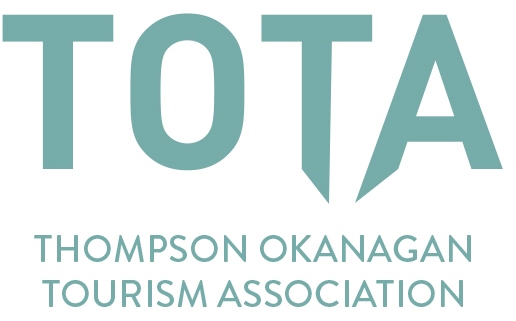 Job Description
Supports industry and consumer communications for the Thompson Okanagan Tourism Association (TOTA).
A recent survey of industry stakeholders revealed that there is an opportunity to improve our communication with our partners. This position will be essential for doing that by focusing on enhancing our industry CRM database and helping improve our communication with our stakeholders.
This is an 8 week Canada Employment Summer Student Grant funded position and applicants must meet grant eligibility requirements: must be between 15 and 30 years of age (inclusive) at the start of employment, must be a Canadian Citizen, permanent resident or person on whom refugee protection has been conferred, and must be legally entitled to work according to BC legislation and regulations.
Responsibilities & Qualifications
Key Functions and Responsibilities
Providing confidential support to the Marketing & Communications team, responsibilities include but are not limited to: Verifying, validating and organizing the TOTA database of contacts, ensuring accuracy of information. Creating written content to communicate relevant information to Thompson Okanagan tourism industry professionals with a sustainability lens, according to the corporate communications strategy, plan, and brand style guide, including: Industry news, resources, and events
Bi-weekly email newsletter. Social media posts on Facebook, LinkedIn, and Twitter. Presentations, slide decks, and graphics
Creating and publishing content for visitors to the Thompson Okanagan region, following guidelines presented by the Marketing & Communications team that could include: Social media posts on Facebook and Instagram. Blog and website information
Relationships & Supervision
Works directly with TOTA Marketing & Communications staff
Interacts with other TOTA staff
Reports to Managing Director
Key Performance Indicators
Meet all deadlines with accuracy and minimal editing
Communicate effectively with internal team members
Provide regular updates on progress
Job Requirements
Interest in tourism and hospitality
Strong attention to detail and task completion
Passion for working collaboratively and building effective working relationships with a wide variety of individuals
Self-motivated and positive attitude
Able to work independently
Able to work under pressure within tight timelines
Job Skills and Education
Excellent written, visual, and verbal communication skills
Knowledge of how Customer Relationship Management (CRM) databases function
Copywriting, graphic design, and website design
Google Workspace software (Docs, Sheets, Slides)
Creating reports and presenting information
Post-secondary education with a focus on Marketing and/or Communications
Tourism experience a plus
Salary/Wage
17.00
Job Application Process
Please email resume and brief introduction to hr@totabc.com

Apply Now

//=get_template_directory_uri();?> //=get_template_directory_uri();?> //=get_template_directory_uri();?> //=get_template_directory_uri();?> //=get_template_directory_uri();?>