Community Specialist – Lake Country
Tourism Kelowna
Front-line

Full Time |
Part Time |
Contract/Temporary

Lake Country, BC
2 position available
Assessible Employer: Yes
Open to International applicants with valid Canadian Work permits: Yes
Apply Now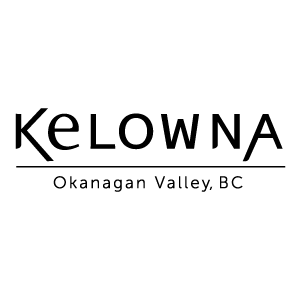 Job Description
Are you passionate about Lake Country and the Okanagan? Do you enjoy working in a fun, high-energy environment? If so, this may be the position you've been looking for!
Tourism Kelowna is searching for vibrant, customer-focused individuals to join its Community & Visitor Engagement team in the position of Lake Country Community Specialist. Full-time and part-time positions are available. Shifts will vary and may include evenings, weekends, and weekdays. Full-time positions will be 30-40 hours per week and part-time positions will be 10-30 hours per week which will be dependent upon the applicants' schedule and hours of operation/traffic of the mobile visitor centre.
The role of the Lake Country Community Specialist is as follows:
Welcome all visitors & residents to the Mobile Visitor Centre location, determine needs, and service them by providing complete and accurate information;
Work with Community & Visitor Engagement team to establish daily equipment and locations of setup for mobile visitor services;
Operate, set up, maintain, and take down mobile visitor servicing equipment daily;
Maintain a superior level of customer service training and a high level of community knowledge on products, services, and events;
Answer visitor and community inquiries via telephone, email, LiveChat, and other platforms;
Complete all daily and weekly tasks as outlined in the Operations Binder;
Perform sales, restocking, & monthly inventory count of any retail, consignment, and ticket options;
Update the online events calendar with Lake Country specific events when possible;
Keep equipment and setup location tidy, clean, orderly and organized; Keep storage areas organized;
Keep brochures well stocked and organized (will involve carrying boxes);
Accurately record visitor statistical data in accordance with Tourism Kelowna and Destination BC specifications;
Behave and dress in a professional manner at all times wearing the designated uniform & nametag while on shift;
Attend monthly meetings (in-service training, product knowledge, familiarization tours, site visits);
Develop and maintain excellent stakeholder relations while performing visits, call-outs, audits, and brochure orders;
Meet minimum Visitor Centre Network standards as determined by Destination British Columbia;
Other duties as assigned by the Manager, Coordinator, or Director of the Community & Visitor Engagement department.
Responsibilities & Qualifications
While experience delivering exceptional customer service is a must, specific industry experience is not required as Tourism Kelowna will provide training. The ideal candidate will be outgoing, personable, professional, presentable, and highly motivated. They will be a team player and physically capable of meeting the demands of this position (lifting 10-30 lb. boxes).
A valid class 5 driver's license with a clean driving record is an asset.
Salary/Wage
$18.00 per hour
Job Application Process
To apply, send your cover letter (optional) and resume to: hr@tourismkelowna.com with the subject: Lake Country Community Specialist Application.

Apply Now

//=get_template_directory_uri();?> //=get_template_directory_uri();?> //=get_template_directory_uri();?> //=get_template_directory_uri();?> //=get_template_directory_uri();?>