Conference and Association Coordinator
Sea to Sky Meeting and Association Management
Administration
201 Bewicke Ave
1 position available
Assessible Employer: Yes
Open to International applicants with valid Canadian Work permits: Yes
Apply Now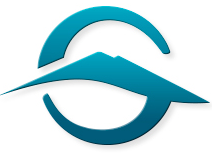 Job Description
ABOUT SEA TO SKY MEETING AND ASSOCIATION MANAGEMENT INC:
Sea to Sky Meeting and Association Management Inc. (Sea to Sky) is an award winning company founded in 2001. Our core business is providing conference, event and association management services to associations and organizations around the world. Our clients include individuals, provincial, national and international associations, provincial and federal governments and corporations.
We provide our clients with "one-stop" shopping options for conference, association management, tradeshow, special event production, tours and registration services. Our association management services includes helping board members and executive directors develop and implement strategic plans, providing membership administration, retention and recruitment services, managing finances, raising funds, managing projects and programs, and streamlining processes and systems to make the Society more efficient and effective. Our in person conference and event experience varies from international conferences of up to 4,000 attendees, to a public festival of 8,000 visitors, and provincial and national annual conferences of 300 to 1,500 attendees. Our virtual event and online education experience consists of many forms: from virtual resource libraries, webinars, classrooms and fully accredited programs to virtual meetings, workshops, conferences and exhibitions.
THE POSITION:
Reporting to Project Managers and President, the Project Coordinator will coordinate and assist Sea to Sky's Project Managers with the management of associations, conferences and events, and administration duties. Key responsibilities include, but are not limited to:
-Coordination and administration of conference business including logistics, marketing, sponsorship and exhibit management, budget development, financial reporting, taxation, registration, housing and committee management
-Coordination and administration of association management business, from the routine and detail-orientated tasks to build a solid policy and procedural foundation tailored to meet the strategic goals and objectives of the association.
-Collaboration with Project Managers to review goals and objectives for each project and adhere to budgets, timelines and quality levels
-The Candidate will work as a team player with Sea to Sky's clients, colleagues and suppliers, be open to learning and contributing new ideas, deliver outstanding services keeping with the vision, values and strategic direction of Sea to Sky and our clients.
Preference will be given to candidates that are able to work onsite in our North Vancouver office.  For the right candidate, hybrid or remote work options will be considered.
WHAT WE OFFER:
-An industry competitive salary and benefit package
-Flexible full-time and part-time work options
-Opportunities for national and international travel
-Dynamic and friendly team work environment
-Potential for mentorship, career growth and support for ongoing professional development
Responsibilities & Qualifications
QUALIFICATIONS AND DESIRABLE ATTRIBUTES:

-A college or university degree (or industry equivalent) with at least 3 years of relevant experience working in association and conference management or a related industry is desired

-Strong computer skills, knowledge of Microsoft Office applications and an understanding of technology as it applies to virtual and hybrid conferences

-An interest in continued learning and career progression in the association and conference management industry

-A team player who delivers the highest possible standards in terms of work quality and customer service

-A detail oriented effective communicator who provides accurate and timely responses to enquires, requests and deadlines.

-Experience in digital marketing and a second language (French preferred) are assets

HOURS AND REMUNERATION:

Flexible and extra hours are occasionally required, leading up to an event and/or meeting. Travel may be involved if the meetings take place outside of Vancouver and/or very early hours to accommodate virtual meeting time zones. Remuneration will be commensurate with experience. Benefits package provided.

Apply Now

//=get_template_directory_uri();?> //=get_template_directory_uri();?> //=get_template_directory_uri();?> //=get_template_directory_uri();?> //=get_template_directory_uri();?>