croaker, Nanjing salted Specialist Chef
The Deluxe Chinese Restaurant
Professional
#120-4260 NO.3 RD Richmond
2 position available
Accessible Employer: Yes
Open to International applicants with valid Canadian Work permits: Yes
Apply Now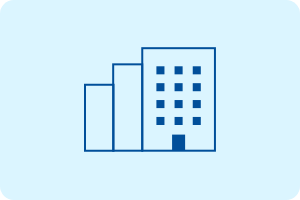 Job Description
Key responsibilities:
· Work with the head-chef to design the restaurant's seasonal menu, develop new dishes, and
improve the flavour to suit local tastes.
· Determine the size of food portions, estimate food requirements and costs, and monitor and
order supplies.
· Identify the quality of ingredients, and cook high-quality dishes and sauces in keeping with
our restaurant standards;
· Prepare food, cook dishes, and present high-quality food; cook specialty dishes.
· Improve the current menu by creating new recipes and introducing new style dishes.
· Train junior cooks to make new dishes and supervise other kitchen workers.
· Demonstrate new cooking techniques to junior cooks.
· Assist in positive outcomes from guest queries in a timely and efficient manner.
· Manage stock of ingredients and kitchen supplies.
· Plan and coordinate the orders.
· Inspect kitchens and food service areas.
Responsibilities & Qualifications
Qualifications and skills:
· Completion of secondary education.
· Cook's certificate or equivalent credentials, training, and experience are required.
· Minimum of 3-year commercial Chinese cuisine cooking experience
· Ability to make authentic Chinese dishes, such as traditional Shanghai-style Crab meat
lion's head, Shanghai smoked fish, Home-style braised big yellow croaker, Nanjing salted duck, Wine-flavored pig liver, etc.
· Ability to improve the current menu by bringing new authentic Chinese dishes.
· Ability to supervise kitchen staff with advanced cooking skills.
· Commitment to providing exceptional customer service.
· Organized, ability to work in a fast-paced work environment, and attention to detail.
Additional requirement:
· No criminal record.
· Willingness to be flexible with working hours.
Salary/Wage
$28-$30 CAD/hour, 40 hours per week
Other Perks/Benefits
· 10 days paid annual leave or 4% gross salary.
Job Application Process
Please send your resume to: thedeluxerestaurant@hotmail.com

Apply Now

//=get_template_directory_uri();?> //=get_template_directory_uri();?> //=get_template_directory_uri();?> //=get_template_directory_uri();?> //=get_template_directory_uri();?>