Front Desk Agent
Chateau Victoria Hotel and Suites
Front-line

Full Time |
Part Time |
Permanent

740 Burdett Avenue Victoria
1 position available
Assessible Employer: Yes
Open to International applicants with valid Canadian Work permits: Yes
Apply Now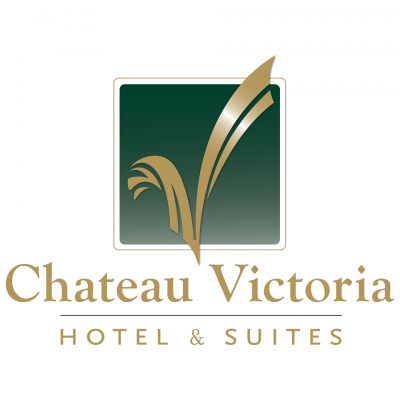 Job Description
The Chateau Victoria Hotel & Suites is looking for a dynamic individual who is passionate about guest service to join the desk team acting as an ambassador for the entire property.
Our desk agents are trained to work both front desk and reservations and will have a variety of shifts which can include days, afternoons, evenings, weekends and holidays.
Responsibilities & Qualifications
Main duties & responsibilities on the desk:
* Providing customer service and handling administrative duties such as check-in and check-out of guests, taking reservations over the phone, addressing guest concerns, assisting with arrivals and departures of groups and tours, and luggage storage.
* Able to offer concierge services on attractions and restaurants, making recommendations to guests.
* Handles cash, cheques, credit and debit card transactions.
* Manages all incoming calls for the reservations department.
* Follow established procedures and policies when completing tasks.
Main duties & responsibilities in reservations:
* Manages the email inbox for reservations@ and messaging via online extranet portals.
* Monitors, updates and inputs group and block reservations into the CRS.
* Processes and manages all reservations received on a high quantity from various channels and booking methods.
* Prepares reservations and investigates oddities to proactively minimize errors.
* Completes routine reservations tasks (special requests, double-checking daily arrivals).
* Has comprehensive knowledge of the different rate structures and room types and how to sell them.
* Communicates information to the Front Desk Team.
* Accurately files and handles confidential information.
* Follow established procedures and policies when completing tasks.
Qualifications:
* Minimum of 2 years' experience in similar position required.
* Must possess strong organizational skills and attention to detail.
* Must possess exceptional customer service skills and professionalism.
* Require good communication skills, both verbal and written.
* Knowledge of Opera PMS is an asset.
* Experience with conflict resolution an asset.
Salary/Wage
Starts at $20.04 up to $23.00 per hour
Other Perks/Benefits
* A supportive and collaborative team who embrace our core values. * A great staff meal program. * Extended benefits including a union pension plan (based upon an average of the number of hours worked) * Dining and dry-cleaning discounts along with a purchasing program – pay what we pay. * Employee, Friends and Family rates to stay. * Employee events – Employee appreciation event PLUS a winter event. * Discounted rates for parking, using the bus * Secured bike storage. * Educational reimbursement program and an employee referral program * Work Milestone and birthday recognition.
Job Application Process
Please complete our online application form. Click the Apply now button.

Apply Now

//=get_template_directory_uri();?> //=get_template_directory_uri();?> //=get_template_directory_uri();?> //=get_template_directory_uri();?> //=get_template_directory_uri();?>