Digital Content Specialist
Destination British Columbia
Professional

Full Time |
Contract/Temporary

12th Floor, 510 Burrard Street Vancouver
2 position available
Accessible Employer: Yes
Open to International applicants with valid Canadian Work permits: Yes
Apply Now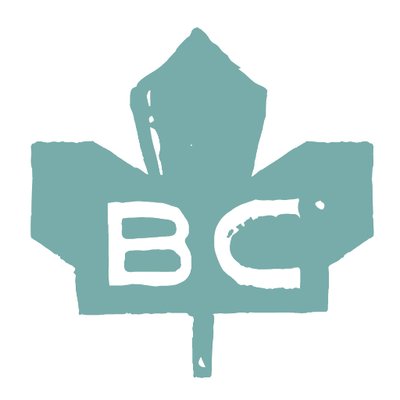 Job Description
Position: Digital Content Specialist
Classification: CO 21
Salary: $67,728.87 – $77,012.22
Status: Temporary (12 months), Full Time
Location: Vancouver, BC
Work Option: Hybrid
Closing Date: September 28, 2023
Position #: 00100472, 00100439
Competition #: DBC 2023-28
If you are interested and you meet the selection criteria, please respond to this link with your cover letter and CV prior to 4 PM on September 28, 2023.
You must be a Canadian citizen, permanent resident or hold a valid work permit to apply for this temporary opportunity.
The initial salary for this position will start at the beginning of the listed salary range with the opportunity to advance up the pay grid in annual increments. An eligibility list may be established.
Destination BC is recognized globally for our strong, authentic brand, our award-winning creative and leading-edge marketing, and our destination management strategies. We work hard, play to our strengths, support each other unreservedly, and consider it a privilege to share the transformative power of BC's experiences with the world. We offer the opportunity to love what you do by engaging in exciting and innovative work and immersing yourself in a collaborative work culture that is committed to empowerment and employee learning and development. Our primary workplace model is a combination of in office and work from home based on a split week giving you the best of both worlds.
We are a provincially funded, industry-led Crown corporation that supports a strong and competitive future for BC's tourism industry through a combination of global marketing, destination development, industry learning, cooperative community-based programs, and visitor servicing. The Corporation strives to grow sustainable social, cultural, environmental, and economic benefits for all British Columbians through the encouragement and promotion of responsible travel. Destination BC receives approximately $52 million each year, out of a Provincial investment of about $140 million in BC's tourism ecosystem. These investments help to improve the visitor experience, support businesses and communities, and strengthen BC's worldwide reputation as a destination of choice. For more information about Destination BC's programs and services, please visit www.DestinationBC.ca.
Destination BC is committed to ensuring diversity, equity, and inclusion within our organization and in all aspects of our work, and welcome applications from all qualified job seekers. If you are an applicant with a disability, we will ensure workplace accommodations are in place to enable you to do your best work.
A safe and respectful workplace for all employees is a leading priority for our organization, and as part of this, we are committed to the health and safety of our employees, industry partners, sub-contractors, and community.
For inquiries regarding accommodation requirements, or to learn more about our commitment to the health and safety of our employees, please contact dbccareers@destinationbc.ca. For more information about Destination BC's programs and services, please visit www.DestinationBC.ca.
Indigenous Applicant Advisory Service is available to applicants who self-identify as Indigenous (First Nations, status or non-status, Métis, or Inuit) seeking work or already employed in the BC Public Service. For advice and guidance on applying and/or preparing for an interview for this opportunity, we invite applicants to connect with the Indigenous Applicant Advisor, by email: IndigenousApplicants@gov.bc.ca or by phone: 778-698-1336.
PURPOSE OF POSITION
As a Digital Content Specialist on our Digital Content team, you're responsible for leading the development of compelling and consumer-centric content that brings the SNBC family of brands to life across Destination British Columbia's owned channels, including websites, email, travel media communications, social media channels, and paid marketing partnerships. This role plays a critical part in ensuring we are reaching consumers in the channel of their choice with compelling visual (video & image) and editorial content which is relevant, timely, builds affinity towards the SNBC brand and inspires consumers to explore British Columbia.
You're a strong project manager, digital marketer, and creative writer with a passion for digital storytelling and consumer engagement, and the ability to develop and tailor content for diverse target audiences and objectives. You're experienced with using data to glean valuable content insights, and able to apply those learnings back to your content development. You're curious and creative, driven to find new ways of connecting with and motivating your target audience to take action.
In this role, you'll bring expertise and leadership to cross-functional project teams, working closely with colleagues across the Global Marketing division and external partners & content creators to create compelling, relevant content for a variety of internal and external audiences. This position requires sharp communication skills (including giving and receiving constructive feedback), project management skills and ongoing knowledge of content marketing trends – including SEO – in order to successfully execute projects and provide expertise.
Collaboration and communication are critical to the success of this role, as is being an insights and results-driven content marketer. The Content Specialist is responsible for developing and maintaining strong, professional working relationships with Destination British Columbia colleagues and overseas offices, as well as its marketing agency partners, tourism industry stakeholders and related public and private sector organizations.
Responsibilities & Qualifications
SPECIFIC ACCOUNTABILITIES
• Manages the creation, production, delivery, and performance evaluation of content across multiple channels, including Destination BC's consumer website, email marketing program, and social media channels. These channels and tactics have substantial reach and activities are often subject to significant public and industry scrutiny;
• Leads the production of content that delivers on marketing KPIs and audience needs ensuring a diverse mix of content along the Path to Purchase. All material requires a high degree of accuracy and relevance;
• Ensures content produced aligns with the Super, Natural British Columbia brand and content marketing best practices, including SEO and a mobile-first approach;
• Assigns projects to external contractor content creators, managing the associated budget and deliverables, and works with contractors and tourism industry partners to bring content projects to completion;
• Collaborates with a wide variety of external partners, including national, regional and community Destination Marketing Organizations, tourism sector groups, tourism businesses, etc. to develop content strategies and initiatives; decisions made as part of this collaborative planning process may influence both Destination BC and partner's strategic and financial decisions;
• Provides strong leadership, communications, relationship building, research and planning skills;
• Works collaboratively as part of cross-functional teams to ensure the global content strategy is effectively implemented across earned, owned and paid channels;
• Develops and adheres to content style guides, content and messaging strategies, best practices and processes;
• Ensures content published across all channels complies with Destination British Columbia's brand standards and style guide;
• Collaborates with Destination British Columbia's Research & Analytics team to measure content performance, generate valuable insights, and provide recommendations for optimization;
• Maintains a strong and current understanding of trends in content marketing, a strong foundation in marketing principles, and a focus on improving services for industry partners;
• Manages project-related timelines and financial processes including managing contracts and budgets ensuring compliance with government policies and procedures and certifies satisfactory contract performance for release of payment; and
• Other related duties as required.
JOB REQUIREMENTS
• Degree or diploma in business, communications and/or marketing, or an equivalent combination of education and experience;
• Minimum 5 years' experience in content marketing roles, with a focus on digital channels such as web, email, and social media;
• Minimum 2 years' experience in project management including planning tasks, risk management, time management, resource management, financial management, procurement and monitoring and reporting;
• Minimum 2 years' experience working with and managing external contractors, such as agencies, freelance writers, and photographers;
• Minimum 2 years' experience managing and optimizing performance of content marketing, including experience with web analytics tools such as Google Analytics;
• Strong demonstrated knowledge of digital marketing best practices including SEM, SEO, social media, EDM, and digital advertising and optimization strategies; and
• Excellent written and verbal communications skills.
COMPETENCIES
• Planning, Organizing and Coordinating involves proactively planning, establishing priorities and allocating resources. It is expressed by developing and implementing increasingly complex plans. It also involves monitoring and adjusting work to accomplish goals and deliver to the organization's mandate.
• Expertise includes the motivation to expand and use technical knowledge or to distribute work-related knowledge to others.
• Information Seeking is driven by a desire to know more about things, people or issues. It implies going beyond the questions that are routine or required in the job. It may include "digging" or pressing for exact information; resolution of discrepancies by asking a series of questions; or less-focused environmental "scanning" for potential opportunities or miscellaneous information that may be of future use.
• Results Orientation is the ability to identify what results are important and focusing resources to achieve them in alignment with the goals of the corporation.
• Flexibility is the ability and willingness to adapt to and work effectively within a variety of diverse situations, and with diverse individuals or groups. Flexibility entails understanding and appreciating different and opposing perspectives on an issue, adapting one's approach as situations change and accepting changes within one's own job or organization.
ORGANIZATION CHART
Vice-President, Global Marketing
Director, Global Brand & Content
Manager, Digital Content
Specialist, Digital Content
Job Application Process
HOW TO APPLY & APPLICATION REQUIREMENTS: To be considered for this position, your application must clearly demonstrate how you meet the education and experience as outlined in the job requirements section above. Applicants selected to move forward in the hiring process may be assessed on the knowledge, skills, abilities and competencies as outlined in the above Job Description. A Criminal Record Check (CRC) will be required. A cover letter is required as part of your application. The content and/or format of your cover letter may be evaluated as part of the assessment process. A resume is required as part of your application. Ensure your resume includes your educational accomplishments, employment history including start and end dates (month and year) of your employment, and any relevant information that relates to the job to which you are applying. As part of the application process, you will be prompted to complete an online questionnaire to demonstrate how you meet the job requirements. Responses to this questionnaire will be used to shortlist applicants against the job requirements. Please allot approximately 30 minutes to complete the application. Only applications submitted using the online application portal will be accepted.

Apply Now

//=get_template_directory_uri();?> //=get_template_directory_uri();?> //=get_template_directory_uri();?> //=get_template_directory_uri();?> //=get_template_directory_uri();?>