Dining Room Reservationist & Office Assistant
The Butchart Gardens Ltd.
Administration

Full Time |
Part Time |
Seasonal

800 Benvenuto Ave. Brentwood Bay
1 position available
Accessible Employer: Yes
Open to International applicants with valid Canadian Work permits: No
Apply Now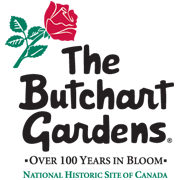 Job Description
The Butchart Gardens is looking for a candidate to fill the position of Dining Room Reservationist and Office Assistant. The Dining Room is a fast paced, 130 seat fine dining restaurant. The Dining Room Reservationist and Office Assistant is an essential support to this restaurant.
Duties include but are not limited to:
 answering all internal and external phone calls to the Dining Room
 making reservations using OpenTable
 directing calls, taking and relaying messages
 using the internal paging and phone systems
 calling and/or emailing future reservations for confirmation
 entering and updating group bookings from the Groups Dept. database
 facilitating the Concierge program in OpenTable
 monitoring dining reviews in OpenTable
 assisting FS Admin and FS Purchasing with data entry
 using FoodTrak to create reports for chefs and managers
 work with chefs to complete and maintain allergy charts
 work with chefs and FS Admin to respond to all recipe requests
 assist with Dining Room service, e.g. polish cutlery, fold napkins, set tables etc.
 clerical support for other Food Service departments
 other duties as required
This is a seasonal position, 32-40hrs per week from mid-November to early January, with the possibility of continued seasonal employment for the Spring/Summer season. Shifts will mostly be Friday to Monday/Tuesday day shifts; however, some early evenings and occasional night shifts should be expected.
Responsibilities & Qualifications
Requirements:
 at least one season in a customer service position
 an ability to provide excellent customer service
 broad knowledge about The Gardens, The Dining Room, and services provided is preferred
 pleasant telephone manners are essential multi-line phone experience is beneficial
 competency in various computer programs including MS Office (Word and Excel), Outlook, and database experience
 Experience with OpenTable is preferred
 good written and verbal communication skills
 ability to conduct oneself in a patient, polite and professional manner
 ability to work well under pressure and to prioritize work
 self-motivated with an ability to work without direct supervision
 previous food services experience is an asset
Job Application Process
Please submit a cover letter and resume to the Human Resources department at hr@butchartgardens.com, or submit an application at butchartgardens.com/employment/.

Apply Now

//=get_template_directory_uri();?> //=get_template_directory_uri();?> //=get_template_directory_uri();?> //=get_template_directory_uri();?> //=get_template_directory_uri();?>