Director of Human Resources
The Josie Hotel
Executive
4306 Red Mountain Road Rossland
1 position available
Accessible Employer: No
Open to International applicants with valid Canadian Work permits: No
Apply Now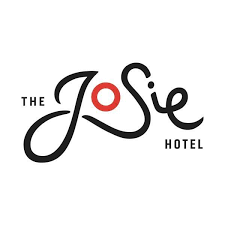 Job Description
You are an inspiring HR Leader. You seek a place where you find fulfilment each and everyday, and the act of getting up every morning, looking out the window brings joy and exhilaration to your soul. The place is The Josie Hotel, Autograph Collection located in Rossland, BC.
Experience the true soul exhilaration of living for today at The Josie, Autograph Collection. Proudly named Canada's Best Ski Boutique Hotel (2019, 2020, 2021). The Josie welcomes you with mountains of amenities like outdoor cedar saunas, ski valet, modern fitness facility, indoor and outdoor event space, vibrant restaurant offering indoor and outdoor dining. The modern, architecturally unique 106-room hotel boasts true ski-in, ski-out access at the base of RED Mountain Resort in Rossland, British Columbia. Offering stylishly appointed guestrooms, studio suites, and one-bedroom suites, The Josie is the premier choice for families, powder chasers, and group getaways seeking exceptional service combined with boutique charm.
PURPOSE:
The Director, Human Resources is the gatekeeper, motivator, subject matter expert, coach and counsellor on all matters related to associate experience and engagement. As a member of the Executive Committee, you will strategize, collaborate, and execute HR initiatives for the hotel that will drive overall guest experience (both internal and external experience). Reporting to the General Manager, you will oversee the onboarding of new associates into the payroll system, payroll, as well of overseeing benefits, recruitment, and work through the changing culture of the workforce.
Responsibilities & Qualifications
Key Responsibilities Include:
Talent Management:
· Ensure job descriptions and postings are up to date and accurate.
· When positions become vacant work with department managers to understand the candidate profile or need to fill (look for opportunities to evaluate organizational effectiveness)
· Work collaboratively with department leaders to ensure positions are filled in a timely manner with the right people at the right time (whilst adhering to all legally required provincial and federal legislation)
· Ensure recruitment practices and inclusive and embrace diversity.
· Seek out opportunities to develop internal team members.
· Provide coaching and support to department leaders in managing performance for results leading up to and including (Performance Improvement Plans)
· Re-launch annual employee evaluations are monitored and tracked.
· Ensure that onboarding is completed within the first 14 – 30 days of new hire's start date.
· Regularly update hotel policies and ensure that they are communicated out to all Associates with proper accountability.
Rewards and Recognition:
· Continue to drive Associate engagement through formal and informal recognition events.
· Utilize and encourage spontaneous cross-departmental recognition that is unplanned but deserving.
· Set the example for high performance and exemplary teamwork.
· Create initiatives to encourage departmental recognition.
Compensation and Benefits:
· Monitor turnover and review exit interviews to understand why people leave and stay.
· Gauge property's compensation with respect to the market
· Ensure Associates are aware of their eligibility for benefits and receive information about the benefit program.
· Source out new options for wellness programs and/or benefits as appropriate for the market.
· Ensure all Associates' information in Payworks is correct and up to date (upon start date) and includes accurate emergency contact information.
· Work closely with the Area Director of Finance to ensure bi-weekly payroll is completed (Payworks), ROE is processed correctly and T4's distributed on time.
Training and Development:
· Marriott Training and Experience Preferred (online DLZ training & Oversight)
· Conducts on-boarding and 1st Day Orientation as Associate's first day of employment.
· Ensures all Associates complete all Marriott required training within 90 days of start date.
· Facilitates skills training and development as needed for various departments.
· Provides new hires with departmental training material and schedule upon start date, offers customer service training for front of house Associates.
Performs Other Duties as Required
· Champion of the WorksafeBC health and safety committee.
· Associate legal matters, BC Labour laws, employment standards.
· Training and development, performance coaching of department leaders.
· Up to date with current labour market trends.
· Assist with seasonal associate housing.
· Completes employment letters, reference, and background checks.
· Organizes staff events and teambuilding sessions.
· Completes assigned projects as delegated by the General Manager.
· Reports as required for Corporate Office and Marriott.
· Assist with leadership coverage as required (MOD)
SKILLS AND EXPERIENCE
· 3 – 5 years' experience in a senior human role (advisor or manager)
· 2 – 5 years' experience progressive human resources experience within a hotel environment (full-service hotel) preferably a Marriott Hotel or comparable
· 3 years' recruitment experience within the hotel/hospitality industry
· CPHR designation an asset
· Diploma or Degree in Human Resources
· Exceptional communication skills (written and verbal)
· Active and empathetic listener, high attention to detail
· Proficient in MS Office
· Experience in a hotel environment an asset
MUST BE LEGALLY ABLE TO WORK IN CANADA AND ALREADY
IN CANADA AT TIME OF APPLYING.
Salary/Wage
85,000-92,000 range
Other Perks/Benefits
Benefits & Perks* • Competitive Wages plus Bonus Incentive • Competitive Health Benefits Package • Marriott Explore Room Rates • Discounts on Noble House Hotels & Resorts Room Rate • Dental care • Discounted or free food • Extended health care • On-site parking • Paid time off • RRSP match • Vision care • Wellness program OUR CULTURE | Individual Distinction, Collective Soul The Noble House Hotels & Resorts philosophy emphasizes "location, distinction, and soul." Our properties are not a "one-size-fits-all." And neither are our team members. What makes us The Josie Hotel lies within our team. We are a group of individuals that share a passion for hospitality. We let our personalities shine and we like to have fun. Become a part of our Noble CommUNITY- We take pride in providing initiatives through our Diversity, Equity, Inclusion & Accessibility (DEIA), Green and Wellness committees. Join us in sharing your thoughts, perspectives, and enthusiasm! PERSONAL SUITABILITY This is a sole practitioner role, and the individual must be able to work independently and committed to working with others. Approachable and promotes a sense of openness, trustworthiness, and transparency. Able to handle confidential information in a discreet and professional manner. Not afraid to jump in and help in the hotel wherever needed and promotes the values of the Josie, Marriott, and Noble House Hotels & Resorts. Looking for the lifestyle of living in a resort, community environment.
Job Application Process
Email Emily Emery, Noble House Corporate Director of Talent Acquisition

Apply Now

//=get_template_directory_uri();?> //=get_template_directory_uri();?> //=get_template_directory_uri();?> //=get_template_directory_uri();?> //=get_template_directory_uri();?>