DIRECTOR OF REVENUE OPTIMIZATION (TORONTO & VANCOUVER)
Shangri-La Vancouver
Executive
1128 West Georgia Street Vancouver
1 position available
Assessible Employer: Yes
Open to International applicants with valid Canadian Work permits: Yes
Apply Now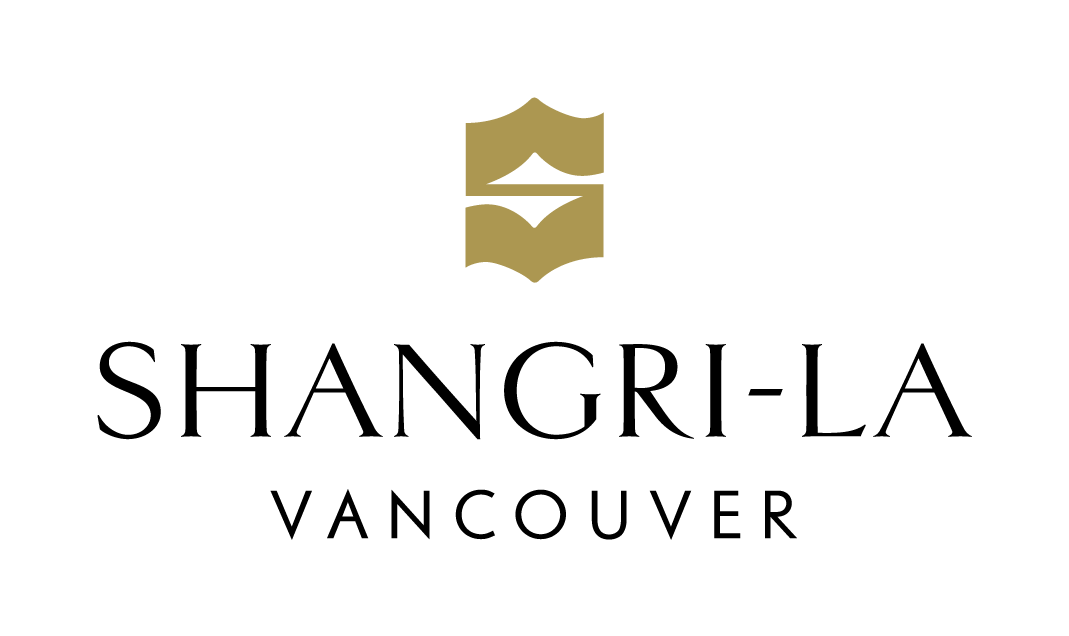 Job Description
Create moments of joy that truly matter.
Exuding sleek sophistication and full of Zen-like energy, Shangri-La Vancouver is your urban sanctuary nestled between the mountains and the sea and located within the core of a vibrant metropolis. Occupying 15 floors of the tallest building in Vancouver, the hotel sits at the heart of the city's most popular downtown areas. With a lustrous balance of tranquil surroundings coupled with inspirational design, Shangri-La Vancouver hosts people to the colourful joys of life. Shangri-La Vancouver has been awarded the Forbes Five-Star designation and the AAA Five Diamond honour; one of only four hotels in Canada to hold both acclaimed ratings.
Inspired by our Asian heritage, we obsess over the guest experience and seek to deliver hospitality from the heart. Our Colleagues are our unique strength. We seek to hire and develop charismatic, dedicated, and passionate individuals to make their dream career, a reality.
Join our world-class team as we pioneer new horizons. Your Shangri-La awaits!
We are currently searching for a Director of Revenue Optimization to join our salary team on a full time basis. This role would be responsible for revenue optimization for both Shangri-La Vancouver and Shangri-La Toronto.
PRIMARY RESPONSIBILITIES (include but are not limited to):
* Leads the Revenue Optimization discipline, including Customer Sales & Distribution, for Shangri-La Vancouver and Toronto * Responsible for developing, implementing & monitoring strategies for all revenue centres * Demonstrates a high level of integrity * Leads Reservations Team Leaders in delivering Shangri-La hospitality from caring people, according to brand standards *
Ensures delivery of a Forbes Five Star experience to guests while optimizing all guest revenue opportunities * Inspires a high level of creativity, personal commitment to service excellence and an emotional sense of gracious hospitality * Conducts and continually updates market research through online data, journals, sales analysis, and monitors economic conditions to anticipate consumer buying patterns, competitor data and industry trends
Determines the ideal mix of room rates and occupancy to maximize revenue by using Shangri-La diagnostic tools such as IDeaS RMS, TravelClick – Demand360, BluePrint and OTA Insights * Develops, implements, monitors, and recommends sales strategies, yield penetration strategy, room rate mix, and catering pricing strategies to maximize occupancy and revenue * Implements and manages the hotel reservations system and distribution of inventory through relevant channels * Previous experience with Restaurant Revenue Management and use of Avero an asset * Previous experience with Function Space Optimization an asset * In conjunction with the property Commercial Teams, develops packages, establishes transient room rate contracts, target rates, catering minimums and space release policies * Work with Digital Marketing Team to Develop online sales strategy for Retail channels * Analyzes market indicators to project demand patterns and statistically forecast demand revenue, average daily rate, and REVPAR, prepare all daily, weekly, monthly revenue and forecasting reports * Establishes effective working relationships with industry colleagues, oversee Global Distribution system and E-Marketing initiatives, plus other reservations tools and processes * Oversees the Manager, Customer Sales & Distribution and participates in recruitment, manages Colleagues and effectively coaches, trains, motivates, communicates, recognizes, schedules, provides performance feedback and conducts performance correction if required * Effectively directs communication efforts within department including call scripting, maintains positive communication with other departments in the hotel, particularly collaborative with Sales, Rooms and F&B Divisions, stays well informed of major hotel activities and events, regularly attends and contribute to Sales department meetings * Chairs weekly Revenue Optimization meetings * Ensures compliance to all hotel policies, procedures, programs * Prepare and take part in ownership reviews * Undertakes other ad hoc related responsibilities, as required
Responsibilities & Qualifications
* Drives results – Strives for service excellence, is results driven, self-motivated with high initiative, and strives to continually overachieve sales goals and targets * Sales Competence – Demonstrates sound understanding for the local business travel market, effective sales strategies for each market segment, vast knowledge of the core competition and luxury hotel standards
* Analytical and detail oriented – Superior analytical skills, highly organized with exceptional attention to detail * Functional expertise –Exceptional understanding for budgeting, accurate forecasting, analysis, knowledge of successful yield penetration and revenue management techniques, Shangri-La operational elements, and operates within established hotel practices, policies and procedures * Financial acumen – Demonstrates financial acumen, including budgeting, metrics, financial analysis, understanding of financial models and analytical tools, able to perform highly complex mathematical calculations *
Communication – 100 % fluency in English – verbal and written communication * Decision making and problem solving – Responds promptly and reasonably when making decisions, ultimately ensuring successful problem resolution * Exceptional leadership – Inspires employee commitment, loyalty and motivation though progressive workplace practices that foster teamwork, open communication, safety, respect, sincerity, helpfulness, courtesy and humility * Coaches and mentors – Fosters a climate of continuous learning, growth and improvement, with a strong commitment to the career development of others
* Emotional maturity – Internally proud, outwardly gracious and humble * Ethical conduct and responsibility – Sets a positive example and fulfills responsibilities with the highest integrity, ethics and professionalism * Technology proficiency– Fully competent with current Windows based programs, MS Office Products (Word/Excel/Access/Outlook/Power Point/Project), hotel reservations systems, sales contact management systems and property management systems
POSITION REQUIREMENTS:
* Motivational management style with a genuine interest in service excellence * Minimum 3 years previous work experience in a similar capacity with an international world-class hotel * Previous Shangri-La Hotels and Resorts experience highly preferred, or comparable experience with key competitor * Previous experience in a hotel revenue management, sales and marketing capacities are an asset * Must be eligible to work in Canada. Periodic travel between both properties will be required
Shangri-La Hotel Vancouver will only consider those candidates who currently possess the legal right to work in Canada. Applicants must be Canadian Citizens, Permanent Residents, or be in active possession of an Open Work Permit. Shangri-La Hotel Vancouver is not able to sponsor international applicants.
We thank all applicants for their time and interest in Shangri-La Hotels and Resorts.
Other Perks/Benefits
SHANGRI-LA VANCOUVER COLLEAGUE PRIVILEGES …we enable people to live, work, play, eat, and rest well through the environments we create and the memorable experiences we deliver! Our Colleagues have access to the following: * Adventure to 100+ Shangri-La Hotels and Resorts with complimentary nights and exclusive staff rates * Experience our renowned food & beverage with a special Colleague Discount * Pamper yourself with discounted wellness journeys and luxury products from CHI the Spa * Enjoy exclusive access to discounted theatre, cinema, and retailers through our partner programs. * Indulge in specialty pricing on luxurious pillowtop beds and linens through our partner programs * Connect your event leads or employee referrals and earn a special Colleague bonus! * Connect with your fellow Colleagues in recognition events throughout the year, celebrating as a team * Pursue your own ongoing development through our education reimbursement program * Secure your vehicle conveniently with access to heavily discounted monthly paid parking * Eligible Colleagues are eligible to receive a discount on their monthly transit pass * Colleagues and their families participate in our benefits program, which includes comprehensive health, dental and vision care benefits * Colleagues can build retirement savings with employer support contributions!
Recommended Training
SuperHost Service For All
Job Application Process
Interested candidates are encouraged to click the below link or apply at directly on the official Shangri-La Career Portal at https://tinyurl.com/SLVJOBS. Due to the volume of applicants, we will only contact those candidates we wish to pursue further. Shangri-La Vancouver will only consider candidates who currently possess the legal right to work in Canada. Applicants must be Canadian Citizens, Permanent Residents, or be in active possession of an Open Work Permit and valid Social Insurance Number. Shangri-La Vancouver is unable to sponsor international applicants.

Apply Now

//=get_template_directory_uri();?> //=get_template_directory_uri();?> //=get_template_directory_uri();?> //=get_template_directory_uri();?> //=get_template_directory_uri();?>