Eagle's Eye Host / Hostess
Kicking Horse Mountain Resort
Front-line

Full Time |
Part Time |
Seasonal

PO Box 839, 1500 Kicking Horse Trail
Assessible Employer: Yes
Open to International applicants with valid Canadian Work permits: Yes
Apply Now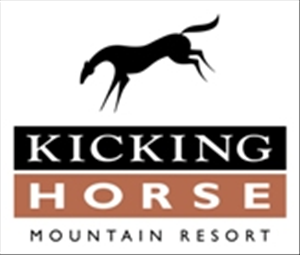 Job Description
Eagle's Eye Host / Hostess – Summer 2023
You've seen restaurant Host positions before, but imagine doing that job from the world's most elevated restaurant, hosting a culinary experience unlike any other and beautiful mountain views. Our guests will feel comforted in your capable care from the moment they enter the building. You take pride in providing guests with the best vacation and recreation experience possible.
You will:
·        Warmly greet guests, courteously direct where coats and other personal items may be left, and indicate where patrons may wait until their table is ready.
·        Help to ensure that public washrooms are clean and maintained throughout service and storage areas are kept clean and supplies are replenished.
·        Manage room flow and assign guests to tables suitable for the size of their group.
·        Support servers by ensuring prompt and courteous service, and ensure that the meal meets the guest's expectations.
·        Take reservations for special functions and general dining, and answer phone calls with general inquiries.
·        Assist in arranging the restaurant for any special functions.
·        Clean and stock the dining area to provide a pleasant environment for our guests.
·        Perform related duties as requested by Managers and Team Leads.
·        Work flexible shifts with varying hours, primarily working part time between 24 to 40 hours per week, weather permitting.
·        Help in maintaining the two private Eagle's Eye suites' cleanliness and linen supply
We offer:
·        A staff season's pass to the resort to enjoy downhill biking, hiking, and more.
·        Discounts on food, retail, golf, and hotels.
·        A competitive wage with seasonal accident insurance.
·        Pro-deals.
·        Staff events – meet great people who share a passion for the mountain lifestyle!
Responsibilities & Qualifications
You:
·        Are outgoing and engaging with a desire to learn.
·        Have previous Host or food service experience (an asset, not required).
·        Are reliable and have good attention to detail.
·        Must be able to work flexible hours, including weekends, evenings and holidays.
·        Are able to stand for extended periods of time.
·        Can withstand brief exposure to extreme weather conditions (rain, snow, wind, cold, heat) in a mountain environment.
Salary/Wage
-1
Job Application Process
Interested? Please apply with your resume.We regret that only those applicants eligible to work in Canada without sponsorship may be considered for seasonal roles.Application Video: We like to meet all of our candidates in person, but understand that this is difficult for non-locals. We would love to see a brief (≥60 seconds), creative video outlining your thoughts and experience with safety, teamwork, and guest experience. Videos must be uploaded to YouTube or Vimeo, with the link to your video included in your resume or cover letter. Please note that video applications are not mandatory, but will help you stand out amongst the thousands of resumes we receive annually!

Apply Now

//=get_template_directory_uri();?> //=get_template_directory_uri();?> //=get_template_directory_uri();?> //=get_template_directory_uri();?> //=get_template_directory_uri();?>