Eagle's Eye Sous Chef
Kicking Horse Mountain Resort
Front-line

Full Time |
Part Time |
Seasonal

PO Box 839, 1500 Kicking Horse Trail
Assessible Employer: Yes
Open to International applicants with valid Canadian Work permits: Yes
Apply Now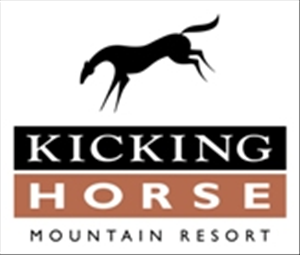 Job Description
Eagle's Eye Sous Chef – Summer 2023
Working on the leadership team at Canada's most elevated dining experience, you will work closely with the Chef to ensure food preparation and special events exceed guest expectations to provide the finest mountain dining experience.  You have strong leadership skills and a keen sense of detail, ensuring that food presentation exceeds guests' standards.
You will:
·        Act as the leader in absence of the Chef, calling the line and communicating with Front of House staff.
·        Assess any needs for preparation work or supplies prior to service.
·        Ensure food is received, stored, handled and prepared in a hygienic and Food Safe compliant manner.
·        Prepare, cook, and plate food to established quality and presentation standards.
·        Participate and/or lead team meetings, and season start and end procedures.
·        Assist with supervising and training kitchen staff.
·        Assist with inventory and menu development as needed.
·        Maintain effective communication through restaurant and with teammates.
·        Ensure all cooks maintain a clean and safe work space at all times.
·        Plan and develop catering events, wine dinners, and other special functions.
·        Assist with other duties as assigned.
We offer:
·        A staff season's pass to the resort to enjoy downhill biking, hiking, and more.
·        Discounts on food, retail, golf, and hotels.
·        A competitive wage with seasonal accident insurance.
·        Pro-deals.
·        Staff events – meet great people who share a passion for the mountain lifestyle!
Responsibilities & Qualifications
You:
·        Have minimum 3 years' previous experience in a food preparation role in a professional dining establishment.
·        Are a strong leader who consistently ensures food and presentation standards are maintained.
·        Have a love of, and passion for, food and cooking.
·        Are physically capable of lifting up to 30 lbs. and performing manual labor, standing for prolonged periods.
·        Must be able to work flexible hours, including weekends, evenings and holidays.
·        Have Food Safe or other food handling certification – an asset.
·        Have a culinary background, education, or diploma – an asset.
·        Can withstand brief exposure to extreme weather conditions (rain, snow, wind, cold, heat) in a mountain environment.
Salary/Wage
-1
Job Application Process
Interested? Please apply with your resume.We regret that only those applicants eligible to work in Canada without sponsorship may be considered for seasonal roles.Application Video: We like to meet all of our candidates in person, but understand that this is difficult for non-locals. We would love to see a brief (≥60 seconds), creative video outlining your thoughts and experience with safety, teamwork, and guest experience. Videos must be uploaded to YouTube or Vimeo, with the link to your video included in your resume or cover letter. Please note that video applications are not mandatory, but will help you stand out amongst the thousands of resumes we receive annually!

Apply Now

//=get_template_directory_uri();?> //=get_template_directory_uri();?> //=get_template_directory_uri();?> //=get_template_directory_uri();?> //=get_template_directory_uri();?>