Front Desk Attendant
Predator Ridge Resort
Front-line
301 Village Centre Place Vernon
2 position available
Accessible Employer: Yes
Open to International applicants with valid Canadian Work permits: Yes
Apply Now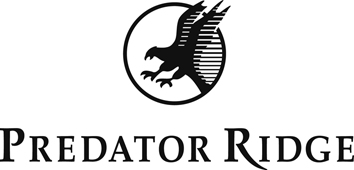 Job Description
Reporting to the Front Desk Manager, this position is responsible for greeting, checking in and out of guests, upselling resort products, processing payments, accommodating special requests, and confirming arrangements in a pleasant, professional, and friendly attitude.
Responsibilities & Qualifications
Responds to inquiries in a timely, knowledgeable, courteous, and professional manner.
• Efficiently and accurately handles cash, credit card and debit card transactions.
• Provides accurate quotes and information to guests. Ensures guests are aware of our different packages, specials, and applicable conditions; they understand associated deposit and cancellation policies, check-in and check-out times and policies as well as descriptions of any additional services or amenities included in the price.
• Stays knowledgeable of the resort and event calendars, activities and recreational opportunities offered and be able to communicate this information to our guests.
• May be required to make reservations made through channels including phone, email, and online booking engines.
• Distributes express checkout receipts to departing guests.
• Properly logs detailed information on daily activities.
• Assists with the check-in and check-out of groups and tours.
• Answers and directs calls to the appropriate person or department.
• Complies with all operating procedures and policies.
• Logs and tags lost and found items brought to the desk from housekeeping.
Salary/Wage
18.50
Other Perks/Benefits
• Employees receive FREE Golf, FREE Pickleball & Tennis, FREE use of Fitness Centre. • Employees receive discounts at all F&B Outlets and at both Retail Shops. • Friends and family discounts on Golf, Food, Fitness, Lodging and more! • Flexible hours and cross training available. • Monthly Team lunches. • Year end Golf Tournament. • Uniform provided. • OFA Level 1 Certification optional. • Seasonal benefits after 2 years at FT status
Job Application Process
online

Apply Now

//=get_template_directory_uri();?> //=get_template_directory_uri();?> //=get_template_directory_uri();?> //=get_template_directory_uri();?> //=get_template_directory_uri();?>