Front of House Assistant Supervisor
Whitewater Ski Resort
Supervisory
602 Lake Street Nelson
1 position available
Accessible Employer: No
Open to International applicants with valid Canadian Work permits: Yes
Apply Now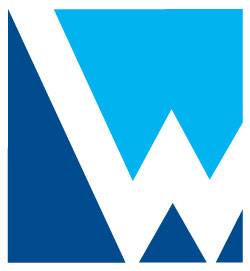 Job Description
This position requires a person who is all about exceptional customer service to ensure a great resort experience within our culinary world. You will be working alongside the Front of House Supervisor in supporting them as well as the Food and Beverage Team. Bring your high energy, strong administrative and organizational skills, and exceptional communication and join this amazing team.
JOB SYNOPSIS:
Under the guidance and supervision of the Front of House Supervisor, you will assist the Food and Beverage team in providing an exceptional culinary resort experience for our guests. The Front Of House Assistant Supervisor's primary role is supporting the Front of House Supervisor and Food & Beverage team, being a champion in sustainability initiatives, and ensuring smooth food service.
Key areas of responsibility include assisting in department recruiting, scheduling front of house staff, coaching and mentoring staff, overseeing food service, and managing inventory of all relevant products and supplies. You will act as a team lead in the absence of the Front of House Supervisor and assist the team in ensuring high quality customer service.
SUMMARY OF RESPONSIBILITIES:
Champion a sustainable approach in daily operations.
Embrace, promote and follow Whitewater's mission statement and values.
Participate in hiring and training staff for the Front Of House team.
Assist in ordering and maintaining inventory for all front of house products and supplies
Resolve customer complaints as well as any internal conflicts between staff on FOH supervisor's days off
Assist in food service, including acting as an expeditor, when necessary, to ensure the timely movement of completed food orders from the kitchen to the customer.
Ensure opening and closing duties are well done each day in a high quality manner
Ensure communication between the Front of House & Back of House is positive and professional
Support the Bar team in ensuring a top level service is experienced by all guests in the lodge
Ensure health and safety regulations are practiced by all staff members
Ensure all areas of the lodge are tidy & well organized, including performing daily washroom checks
Provide a positive, memorable and outstanding guest experience
Perform other related duties, tasks and responsibilities as required from time to time.
Promote Whitewater's safety culture by supporting the Front of House Supervisor in reviewing and amending where necessary but not limited to: Department Manuals, CDPP, Employee Handbook.
Work with the Front of House Supervisor to achieve department Key Performance Indicators (KPIs) to assist in achieving organizational goals.
Responsibilities & Qualifications
REQUIRED QUALIFICATIONS / EDUCATION:
Tourism or Business Certification an asset,
Food & Beverage Serving it Right
Food safe Level 1
Point of Service Experience an asset
SKILLS & ABILITIES:
Previous leadership experience, preferably in food & beverage sector
Excellent team player
Strong organization and administrative skills
Familiarity with the food & beverage industry
Excellent customer service & communication skills
Must be of legal age as you maybe supporting Coal Oil Johnny's pub
Computer and cash handling experience
Must be willing to travel to the mountain as well as work weekends and holidays as required.
Please note: A current Criminal Records check will be required as part of the hiring process.
Job Application Process
Please apply directly to Whitewater's employment page.

Apply Now

//=get_template_directory_uri();?> //=get_template_directory_uri();?> //=get_template_directory_uri();?> //=get_template_directory_uri();?> //=get_template_directory_uri();?>