Golden Freeride Club Competitive Team Coach
Kicking Horse Mountain Resort
Professional
PO Box 839, 1500 Kicking Horse Trail Golden
Accessible Employer: Yes
Open to International applicants with valid Canadian Work permits: Yes
Apply Now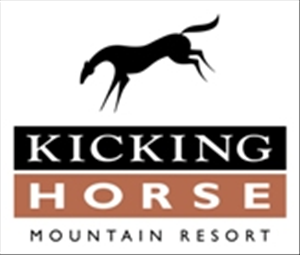 Job Description
Role Summary
Coaches are responsible for delivering a safe and fun learning experience to club athletes, helping them to progress their skills in the freestyle and big mountain environment with the goal of achieving success at the competitive freeride level. Successful candidates will be athletic, passionate, and have strong communication skills. They will demonstrate a fun and responsible approach to working with athletes and fellow team mates, and will show dedication to helping to create a customized learning experience in a safe and encouraging environment.
Accountabilities
● Provide a performance based coaching environment for freeride athletes while ensuring their safety and providing an exceptional mountain experience.
● Contribute to a professional, supportive environment for other Volunteers, Instructors and KHMR staff
● Maintain records of coaching with the Winter Sports School
● Engage in daily team meetings, training and other communications necessary to provide a high-quality instructional experience for guests of the resort
● Be an advocate for health and safety and prioritize the safety of clients, guests, and co-workers.
● Other duties as assigned
Responsibilities & Qualifications
Requirements
● Must hold a CSIA Lv 2 certification and be a member in good standing
● Must have previous freestyle and/or freeride competition experience
● First Aid certificate and IFSA L100 Coaching Course required
● Previous experience coaching with young children
● Outgoing personality with excellent communication skills
● Canadian Freestyle Skiing certification (min. Freestylerz level) an asset
Must provide a criminal background check
Essential Skills
● Effective Communication
● Teamwork & Cooperation
● Commitment to Safety
● Service Excellence
● Adaptability and Flexibility
● Reliability and Follow-Through
Working Conditions
● Extended periods of exposure to extreme weather conditions on resort (cold, wind, snow, altitude)
● Successful applicants must have sufficient strength, physical conditioning, and stamina to be able to assist with on-mountain ski or snowboarding lessons for extended periods of time
● May be required to travel for competitions
Other Perks/Benefits
We offer: A staff season's pass for the resort and local mountains. A competitive wage with seasonal accident insurance. Discounts on food, retail and hotels. Pro-deals. Staff events – meet great people who share a passion for the mountain lifestyle!
Job Application Process
Interested? Please apply with your resume. Only those eligible to work in Canada without sponsorship may be considered for seasonal roles.

Apply Now

//=get_template_directory_uri();?> //=get_template_directory_uri();?> //=get_template_directory_uri();?> //=get_template_directory_uri();?> //=get_template_directory_uri();?>