Golf Event and Catering Coordinator
Morgan Creek Golf Course
Professional
3500 Morgan Creek Way Surrey
1 position available
Accessible Employer: Yes
Open to International applicants with valid Canadian Work permits: Yes
Apply Now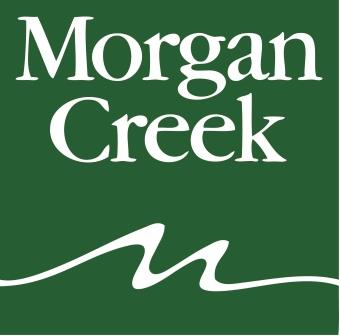 Job Description
About Us: Morgan Creek Golf Course is a premier destination for golf enthusiasts and event planners. We take pride in delivering exceptional experiences for our clients and guests. We are currently seeking a Golf Event and Catering Coordinator to join our team and play a pivotal role in creating unforgettable moments.
We provide an exciting and challenging work environment where continuous improvement, respect, teamwork, transparency, and commitment are everyday values.
If you're looking to work for a dynamic, fast-paced, progressive organization apply Today!
Job Summary: As the Golf Event and Catering Coordinator at Morgan Creek Golf Course, you will be the driving force behind the planning and execution of golf tournaments and events. Your responsibilities will include client communication, event planning, invoicing, on-site coordination, and ensuring the seamless execution of events. If you are passionate about golf, food and beverage, possess exceptional organizational skills, and thrive in a dynamic, client-focused environment, we want you on our team.
Responsibilities & Qualifications
Key Responsibilities:
• Client Communication: Maintain clear and timely communication with clients, ensuring their event needs are met.
• Event Planning: Collaborate with clients to plan and execute events, including menu planning, on course requirements, decorations, and more.
• Invoicing: Prepare and distribute event invoices, ensuring timely payment collection.
• Event Coordination: Utilize event software to confirm details, coordinate with departments, and prepare event materials.
• On-Site Management: Be present on event days to direct staff and address any issues.
• Premium Bookings: Handle bookings for smaller groups, including contract management and tee time bookings.
• Client Relations: Establish and maintain positive client relationships to foster repeat business.
• Evaluation: Conduct pre and post-event evaluations, contributing to process improvement.
Qualifications and Skills:
• Interpersonal Skills: Outstanding people skills, welcoming to all guests.
• Organizational Skills: Exceptional administrative and time management abilities.
• Attention to Detail: Meticulous attention to detail while managing a diverse workload.
• Adaptability: Ability to thrive in a fast-paced environment, adapt to change, and handle unexpected challenges.
• Communication: Strong communication skills via email, phone, and in-person interactions.
• Customer Service Experience: Previous customer service experience, preferably in golf or hospitality.
• Computer Proficiency: Proficient in computer systems and software applications. Familiarity with Golf Genius, ReServe Interactive, Golf EMS and Club Prophets is an asset.
• Flexible Schedule: Willingness to work varied hours, especially during golf event days.
• Golf Knowledge: General knowledge of golf is an asset.
• Food and Beverage Knowledge: General knowledge of food and beverage operations is an asset.
• Certifications: Valid serving it right certificate and a valid driver's license.
• Physical Requirements: Ability to lift 50lbs and stand for extended periods.
Salary/Wage
45,000-50,000 salary based on experience
Other Perks/Benefits
· Great Culture · Discounts on Food and Beverage · Discounts on golf · Retail discounts
Job Application Process
Join our team and be part of creating memorable experiences at Morgan Creek Golf Course. If you are ready to take on this exciting role and meet the qualifications, we invite you to apply today. Please submit your resume and a cover letter in a word or PDF document outlining your relevant experience to the attention of the hiring committee at admin@morgancreekgolf.com

Apply Now

//=get_template_directory_uri();?> //=get_template_directory_uri();?> //=get_template_directory_uri();?> //=get_template_directory_uri();?> //=get_template_directory_uri();?>