Hotel Maintenance Handyman
Delta Hotels by Marriott Vancouver Delta
Front-line
6005 Highway 17A Delta
1 position available
Assessible Employer: Yes
Open to International applicants with valid Canadian Work permits: No
Apply Now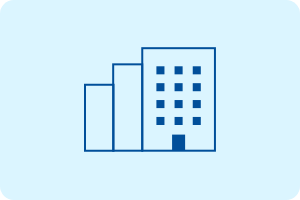 Job Description
Delta Hotels by Marriott has now opened in Delta, British Columbia, and we are looking for a reliable handyman/handyperson to join our team of hospitality professionals!
This position will work to provide maintenance support and perform preventive and regular maintenance and repairs to all areas of the hotel.  
Responsibilities & Qualifications
Duties and Responsibilities
Maintain the physical facilities through a structured program of preventive maintenance and repair 
Ensure pool chemistry and temperature is by current health department standards 
Ensures the safety and security of the hotel grounds and building 
Other duties as assigned by management 
Qualifications and Attributes  
Maintenance knowledge 
Must perform duties with a sense of urgency 
Ability to effectively communicate with guests, vendors, supervisors, and associates 
Ability to lift a minimum of 50 pounds 
Basic plumbing, electrical, carpentry painting & decorating, etc. 
Be able to work alone in a clean and professional manner 
Able to work flexible shifts, including evenings, weekends, and holidays 
Salary/Wage
23.00
Other Perks/Benefits
What We Offer… Competitive starting wages Accommodated scheduling practices to give team members the optimal work/life balance that suits your needs. Professional development training. We'll satisfy your eagerness to learn and grow with us. A robust group benefits package for all part-time or full-time team members that include access to all employee assistance programs that support mental, financial, physical, and emotional well-being.
Job Application Process
Please only apply online HERE: https://workforcenow.adp.com/mascsr/default/mdf/recruitment/recruitment.html?cid=6075d62e-515f-4fc7-8ef1-fe27866a7fdd&ccId=9200279437936_2&jobId=440050&source=CC2&lang=en_CA

Apply Now

//=get_template_directory_uri();?> //=get_template_directory_uri();?> //=get_template_directory_uri();?> //=get_template_directory_uri();?> //=get_template_directory_uri();?>