Hotel Operations Manager
Park Place Lodge
Management
742 Hwy #3 Fernie
1 position available
Accessible Employer: Yes
Open to International applicants with valid Canadian Work permits: Yes
Apply Now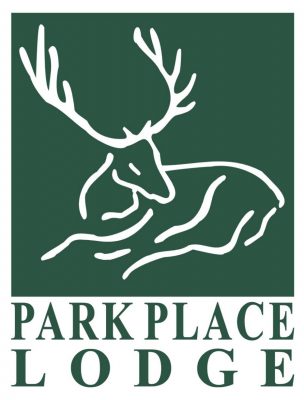 Job Description
Park Place Lodge is currently seeking an experienced and energetic individual to join our Management Team. We require a hands-on Hotel Operations Manager with a strong operational background in both hotel and food and beverage operations. Primary responsibility is to aid in the leadership of the hotel's team on both a floor and administrative level.
We are seeking a candidate with a flexible schedule, with the ability to work evenings, weekends, and holidays. This is not a seasonal position, we are looking for a candidate who is willing to commit to this position long term.
Responsibilities & Qualifications
Duties and Responsibilities include:
1. Support the Management Team, including the General Manager and other Management Team members.
2. Foster a positive and collaborative work environment, promoting teamwork and effective communication among staff members.
3. Ensure health and safety information is distributed.
4. Supervise staff.
5. Perform back up duties in all departments at either a managerial or front-line level, particularly the front desk and pub, so you can assist when necessary.
6. Enforce policies and procedures.
7. Monitor operations to identify areas for improvement and implement efficient systems and develop Standard Operating Procedures.
8. Assist with the creation of work schedules.
9. Work with the General Manager to ensure maintenance activities are overseen and arranged.
10. Assist with the development of maintenance plans.
11. When necessary, assist the General Manager in the preparation of budgets, monitoring of revenues and expenses, assist with the marketing plan as requested.
Our ideal candidate will have:
1. Minimum of 3 years of experience in a managerial role
2. Minimum of 2 years of experience in a hospitality setting (can overlap with management experience)
3. Exceptional communication skills, verbal and written.
4. Proficiency in people management, customer understanding and client relationship building.
5. Capable in a fast-paced environment, maintaining composure and objectivity with guests and team members.
6. Strong awareness of hotel operations, including front office, housekeeping, food and beverage, and maintenance.
7. Creative problem-solving skills
8. Handling any incidents as they may arise throughout the property
9. Available to work nights, weekends and / or holidays as required.
10. Must be legally authorized to work in Canada
11. Must be in good physical condition to meet demands of the role.
12. Diploma in business or hospitality management (preferred)
The position will also involve:
Maintaining full knowledge of the Hotel, Retail Store and Food and Beverage outlets
Developing a thorough understanding of our business policies and procedures
Handling any incidents as they may arise throughout the property
Overseeing general operations and planned events
Attending to customer complaints and guests' needs
Coordinating together with the General Manager monthly manager meetings to ensure all departments are running cohesively
We require our applicants to be of a clean and professional appearance, to be organized, and to be able to work as a Hotel Operations Manager who will uphold the culture and standards of our company. Remuneration packages based on qualifications and experience.
Salary/Wage
30-35 p/h
Other Perks/Benefits
Retention Bonus Overtime Pay

Apply Now

//=get_template_directory_uri();?> //=get_template_directory_uri();?> //=get_template_directory_uri();?> //=get_template_directory_uri();?> //=get_template_directory_uri();?>