Housekeeper (Room Attendant)
Summerland Waterfront Resort and Spa
Front-line

Full Time |
Part Time |
Permanent
Seasonal

10311 Lakeshore Drive South Summerland
Multiple position available
Accessible Employer: Yes
Open to International applicants with valid Canadian Work permits: No
Apply Now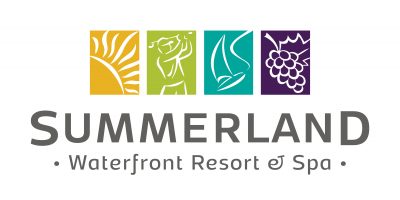 Job Description
Does dust and disorder drive you crazy?
Have you been told that you have high standards for cleanliness and order?
Well then, you're in the right place!
You belong with the Summerland Waterfront Resort & Spa Housekeeping Team
The SWR has a great team, good fun, strong wages and other incentives.
Essential Duties and Responsibilities include the following:
Clean guest rooms: vacuums, dusts, makes beds, clean bathrooms (tub, sink, toilet and tiles), empties trash
Folds linen and maintains ample stock on cart of supplies needed to clean room
Makes beds and freshens linens
Replenishes bathroom supplies (towels, soap, shampoo) drinking glasses, and writing supplies
Moves furniture, straightens bed, table skirts, curtains, bedspreads
Washes interior windows, door panels and sills
Empties wastebaskets and sanitary disposals. Transports trash and waste to disposal area
Greets hotels guests by name
Check all furnishings and equipment (lights, radios, etc) for needed repairs or maintenance
Sweeps, scrubs, and polishes; dusts furniture
Cleans rugs, carpets, upholstered furniture, and draperies
Notifies housemen to clean items, such as firepits, balconies or exterior items as needed
Reports all articles left behind by guests
Maintains an accurate room attendant list and notifies the Front Desk of early/late departing guests and occupied/unoccupied rooms
Responsibilities & Qualifications
Previous experience is a definite asset, however, we are happy to train people with great attitudes and people skills. Good wages, generous discount program and pretty awesome people. We pride ourselves on our team.
This position is appropriate for students, stay-home parents wanting to reenter the workplace or looking for a part time job, mature folks who are active.
Salary/Wage
$19 plus discounts at Bistro, Boat Rentals and Spa
Job Application Process
Please fill out the online application form on the SWR website (click the button below), and we will contact you as soon as we can to move forward with the next steps in the interview process.

Apply Now

//=get_template_directory_uri();?> //=get_template_directory_uri();?> //=get_template_directory_uri();?> //=get_template_directory_uri();?> //=get_template_directory_uri();?>