HR Manager
Sodexo Live! - Vancouver Convention Centre
Management
1055 Canada Place Vancouver
1 position available
Accessible Employer: Yes
Open to International applicants with valid Canadian Work permits: Yes
Apply Now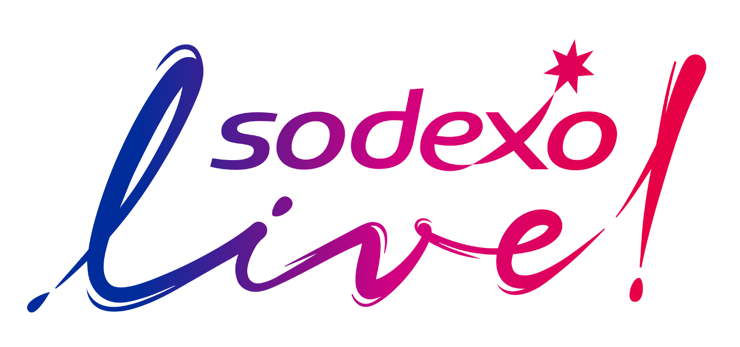 Job Description
At Sodexo Live!, we take pride in crafting exceptional events at the most prestigious venues on the planet and creating lasting memories for fans, visitors, guests and team members. Working with Sodexo Live! is more than a job; it's a chance to be part of something greater. Here, you'll build a career where 'everyday' is anything but normal.
Our experiences are unique, and so are our people. Bring your personality, your background and your desire to delight others. In return, we'll give you all you need to thrive. After giving it all, you'll return home knowing that you've played your part in creating a truly unforgettable moment. '2022 Forbes Best Employer for Diversity'.
Location: We are seeking a Human Resources Manager for our Vancouver Convention Centre operation in Vancouver, BC.
Sodexo Live! is the Official Supplier of Food and Beverage Services to the Vancouver Convention Centre. Located on Vancouver's waterfront with a dramatic mountain backdrop, the award-winning Vancouver Convention Centre offers one of the most beautiful settings in the world. As British Columbia's flagship convention centre, the facility hosts more than 500 events and welcomes hundreds of thousands of attendees each year, while generating significant economic activity for the Province.
Principal Function:
The HR Manager is responsible for the overseeing employee-focused information, HR services, programs, processes and policies. They are responsible for ensuring all employee-related documentation, files and systems of record are maintained and accurate. They organize general office and administrative procedures and will act as a key support and communications point person for the Unit's management team, on site HR team and front line employees.
Working closely with the Regional Director of HR, the General Manager and department heads, the HR Manager will provide coordination efforts, support, guidance, counsel and assistance in the areas of employee relations, benefits, payroll and compensation administration, leadership development, diversity and ethics, employment law and policy compliance, labour relations, recruitment, on-boarding, training and workforce management.
The HR Manager will maintain the highest levels of integrity and confidentiality, as they are charged with the protection of sensitive Company and employee information, and they will act with some independence to ensure fairness and objectivity for all employees while exemplifying and supporting Sodexo Live!'s vision, mission and values.
Essential Responsibilities:
• Facilitate HR systems and processes; Provide advice, counsel, guidance and assistance across all HR disciplines to Unit managers and employees based on thorough knowledge of related laws. Facilitate and maintain all employee documentation and tracking of information related to employment.
• Support, leverage and expand the effectiveness and capabilities of unit-level workforce through focus on positive employee experiences, fostering teamwork, building strong team relationships and sharing information to build team awareness.
• Manage recruitment initiatives and job postings to attract talent, onboarding and orientation; coordinate training for front line employees.
• Work with Regional and Corporate HR, participating in special projects related to the development and implementation of organizational HR business strategies and roll out of new HR initiatives at the Unit level.
• Contribute to Sodexo Live! being #1 in Event Hospitality and the #1 Employer of Choice through personal commitment and leading by example.
Responsibilities & Qualifications
• Bachelor's degree in Human Resources Management or a related field of study and/or appropriate combination of education and experience to ensure on-the-job success.
• Association with CHRP; certification is an asset.
• 1-3 years in an HR role with similar HR experience, with up to date knowledge of principles and practices of human resources administration.
• Experience working in the Hospitality/Food & Beverage industry preferred.
• Professional and confident communicating with all levels of an organization.
• Ability to multi-task and prioritize and work successfully both independently and as part of a team.
• Excellent customer service skills, setting the example to all team members.
• Exceptional ability to communicate effectively both in verbal and written formats.
• Keen ability to connect easily with others and create positive positioning within a particular context or subject matter.
• Technologically savvy, with high proficiency in all Microsoft Office and HRIS programs.
Other Requirements:
• Able to work effectively and safely while subject to wet floors, temperature extremes and excessive noise; must be able to lift up to 50 pounds in weight; must be able to maneuver in an often tightly-quartered environment.
Salary/Wage
Competitive
Other Perks/Benefits
• 100% company paid health and dental benefits (after wait period). • Company-matched pension contributions. • Opportunities for skills development and career progression. • Tuition reimbursement for professional and industry related development. • Free Employee meals provided. • Access to free on-site gym.

Apply Now

//=get_template_directory_uri();?> //=get_template_directory_uri();?> //=get_template_directory_uri();?> //=get_template_directory_uri();?> //=get_template_directory_uri();?>