Line Cook, Kitchen Helper
Sockeye City Grill
Front-line

Full Time |
Part Time |
Casual/On-call
Permanent
Seasonal

108 - 3800 Bayview Street Steveston
3 position available
Assessible Employer: Yes
Open to International applicants with valid Canadian Work permits: Yes
Apply Now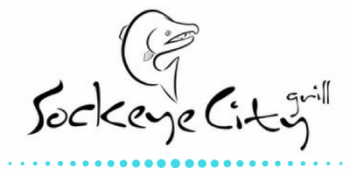 Job Description
Sockeye City Restaurant located on the waterfront in Steveston, Richmond, BC is now hiring full time and part time Line Cooks and Kitchen Helpers. Wages are negotiable and dependent upon experience and skills.
The ideal candidate will be passionate, hard working and able to work well in a fast paced environment. We believe in development and taking people with no culinary background through detailed and thorough training to teach them the skills to become well rounded Chef's.
To apply please email your resume (sockeyecity@telus.net) or apply in person with your resume.
Responsibilities & Qualifications
Job Duties:
Prepare, season and cook food as directed, meeting dietary requirements where required
Follow recipes and presentation specifications
Operate standard kitchen equipment safely and efficiently
Clean and maintain station in practicing good safety and sanitation
Adhere to all sanitation and food production codes
Salary/Wage
17-23
Other Perks/Benefits
tips
Recommended Training
FOODSAFE Level 1 by Distance Education
Job Application Process
email to: sockeyecity@telus.net

Apply Now

//=get_template_directory_uri();?> //=get_template_directory_uri();?> //=get_template_directory_uri();?> //=get_template_directory_uri();?> //=get_template_directory_uri();?>