Maintenance Staff
HI Canada
Front-line
1515 Discovery St, Vancouver BC & 1114 Burnaby St, Vancouver, BC
1 position available
Accessible Employer: Yes
Open to International applicants with valid Canadian Work permits: Yes
Apply Now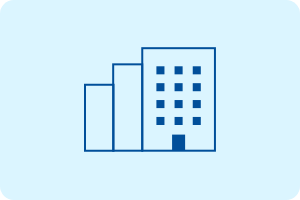 Job Description
Overview
The Maintenance Staff will be reporting to the Maintenance Supervisors at HI Vancouver Jericho Beach and HI Vancouver Downtown and is responsible for the overall maintenance of the interior and exterior of the Hostel in accordance with HI Canada's policies procedures and mission statement. The Maintenance Staff works with the Maintenance Supervisor, Hostel Manager, Housekeepers, Front Desk Staff, Activities Coordinator, suppliers and maintenance contractors to ensure the hostel and hostel grounds are kept in good repair and working order. This includes the upkeep, repair and maintenance of the hostel buildings, rooms, grounds, and equipment.
What You'll Be Doing:
Troubleshooting maintenance issues
Arranging daily cost-effective upkeep and repairs as necessary in consultation with the Maintenance Supervisor to ensure that the buildings, rooms and equipment are kept in excellent condition
Undertaking repairs in response to the daily maintenance requests completed by the sales and service delivery team (e.g. housekeeping staff, front desk staff, etc.) and prioritizing the repairs accordingly
Ensuring the routine inspection and preventative maintenance of all mechanical equipment, heating and air conditioning units, propane systems, electrical systems, fire extinguishers, fire/smoke alarms, lawn equipment, and plumbing are performed as specified by the manufacturer
Troubleshooting electrical, pneumatic, mechanical and other equipment and making any needed repairs to ensure all equipment in good working order
Undertaking routine repairs, painting, and minor improvements of the rooms and other facilities to ensure a pleasant, comfortable and safe environment
Maintaining the cleanliness of the building exterior, walkways, parking areas, and grounds to ensure a pleasant, tidy, and comfortable environment
Coordinating the clearing of parking areas (winter), garbage and waste removal to ensure pleasant, tidy, and comfortable environment
Keeping work areas clean at all times to ensure a safe, comfortable environment
Performing other duties as required
Responsibilities & Qualifications
Ability to work weekends and holidays and be on call for emergency repairs
Must have a valid Driver's License
Must be able to move items and boxes weighing up to 50lbs
Good communication skills both written and oral
Good time management skills
Experience in carpentry, plumbing, electrical, painting, drywall repair, appliances kitchen equipment, and general labouring
Experience handling power tools in a work setting
Electrical and/or plumbing certification is an asset
Previous hostelling, tourism, and hotel experience is an asset
Salary/Wage
18.50/hr
Other Perks/Benefits
Tons of opportunities to experience Vancouver in your time off as you become a local expert—free and discounted activities, free hostel stays within the HI Canada network and more. Visit other hostels (weekend in Whistler!) Being part of a not-for-profit organization that embraces sustainable tourism. Room for growth and discovery! Many of our leaders started out on the front lines, and we're eager to promote from within and provide opportunities to try out different roles. A flexible schedule to enjoy the beach, grab a bike to explore the city or go on a hike in the mountains after your workday!
Job Application Process
With resume and cover letter via HI Canada careers webpage

Apply Now

//=get_template_directory_uri();?> //=get_template_directory_uri();?> //=get_template_directory_uri();?> //=get_template_directory_uri();?> //=get_template_directory_uri();?>