Maintenance Technician
Diamond Resorts Canada Ltd.
Other
4580 CHATEAU BLVD, Whistler, BC
1 position available
Accessible Employer: Yes
Open to International applicants with valid Canadian Work permits: Yes
Apply Now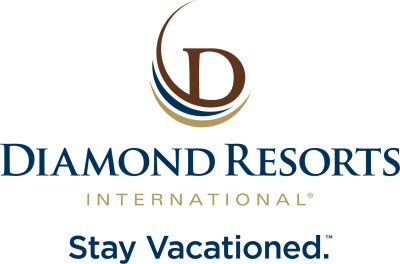 Job Description
Under general direction, the Maintenance Technician will identify and make necessary repairs to the Resort property in a timely manner while maintaining a professional work environment.
Responsibilities & Qualifications
ESSENTIAL JOB FUNCTIONS
 Represents Company in a professional manner at all times.
 Observes the buildings and grounds to identify items that require maintenance attention and makes the necessary steps to resolve any findings.
 Performs minor plumbing and electrical projects and repairs.
 Breaks down, reconfigures, and rebuilds work cubes and stations for buildout projects.
 Assists with moving furniture and equipment.
 Patches and paints walls as needed.
 Replaces light bulbs and ballasts as needed.
 Troubleshoots and completes minor repairs, including painting, on all Vacation Home appliances and ensuring everything is in proper working order.
 Adjusts thermostats for a comfortable work environment.
 Pursues personal development of skills and knowledge necessary for effective performance of the role.
 Assists with relocation of offices and team members.
 Identifies and orders materials and supplies as needed.
 Completes all required Company trainings and compliance courses as assigned.
 Adheres to Company standards and maintains compliance with all policies and procedures.
 Consistently practices and maintains the highest standards of professionalism when interacting with fellow team members, management, owners, members and prospects.
 Performs other related duties as assigned.
REQUIREMENTS
 High School Diploma or equivalent.
EXPERIENCE
 A minimum of six (6) months of experience in the maintenance field required
Salary/Wage
23.00 per hour
Other Perks/Benefits
Why do Team Members Like Working for us? Our Mission and Values Internal growth opportunities Being part of an industry leader in the hospitality field Benefits include extended health & dental and vision coverage Short term and long term disability benefits Employee Assistance Program Choice of Ski Pass or Wellness allowance Group RRSP Team Member and Family Travel Program providing reduced hotel room rates!

Apply Now

//=get_template_directory_uri();?> //=get_template_directory_uri();?> //=get_template_directory_uri();?> //=get_template_directory_uri();?> //=get_template_directory_uri();?>