Marketing Specialist (on-site)
Mount Washington Alpine Resort
Professional
1 STRATHCONA PKWY MOUNT WASHINGTON
1 position available
Accessible Employer: Yes
Open to International applicants with valid Canadian Work permits: Yes
Apply Now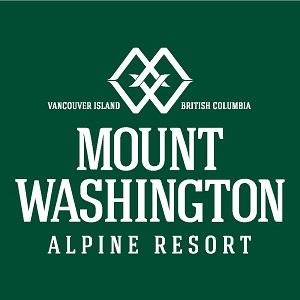 Job Description
Job Title: Marketing Specialist
Reports to: Marketing Manager
To Start: Immediately
Applications close: September 29, 2023
Mount Washington Alpine Resort is hiring a Marketing Specialist to join our permanent year-round team. This position requires a creative, innovative, and strategic thinker with keen attention to detail and well-rounded communication abilities. The Marketing Specialist works within the Marketing Team to elevate Mount Washington's brand strategy, and to message products and promotions across all lines of business and marketing channels, coordinating multiple projects with internal departments and external stakeholders. The ideal candidate has a content coordination and graphic design background with strong organizational skill and excellent communication. The Marketing Specialist must be available to work in person at Mount Washington, and be comfortable in a fast-paced environment, collaborating with various partners to effectively prioritize workflows.
Responsibilities & Qualifications
Responsibilities:
– Own the development of all resort social media channels, grow online networks, and enhance community engagement. Produce and share creative photo/video content
– Collaborate to execute compelling, multi-channel marketing campaigns. Maintain consistent brand standards and alignment with the department's overall goals and objectives
– Design and coordinate production of traditional/digital materials, including web graphics, digital banners, advertisements, signage, posters, brochures, sales kits, forms, retail merchandise, etc.
– Copywrite and craft tailored audience messaging for sales, promotion and informative purposes
– Support Web Developer with the creation and maintenance of website and email content
– Work alongside Events Team to promote the annual calendar of events and partner activations, including updating website event pages, distributing posters and other channels as determined
– Other resort and administrative duties as assigned
Required Qualifications:
– Able to work in person at Mount Washington. This is not a remote position; some hybrid work-from-home opportunities are available during off-seasons
– University/college degree or related experience
– Exceptional eye for graphic design
– Knowledgeable with Adobe Creative Cloud and other design software such as Canva
– Enthusiasm for social media spaces and online community building
– Excellent organization and ability to multi-task to deliver projects on time
– Effective interpersonal, spoken, and written communication skills
– Attention to detail and commitment to delivering excellent results
– Self-motivated, innovative, and independent creative thinker
– Up to date on online trends, social media best practices and tools of the trade
– Strong copywriting abilities, outstanding proofreading and editing skills
Bonus Points:
– Passion for the outdoors, intermediate to advanced skier or snowboarder, mountain biker
– Working experience within the ski/tourism industry
– Include a portfolio of your past design, copywriting, or other creative works
Salary/Wage
25
Other Perks/Benefits
AMAZING STAFF BENEFITS Working at Mt. Washington comes with great perks! Season Passes: • You will receive a personal staff pass with unlimited use. Your immediate family (spouse & children) are also entitled to a season pass. Get Out There! In the summer season your staff pass will provide access to: • Complimentary mountain biking and scenic chairlift rides • Complimentary zip tours, as available on a stand-by basis • 35% off bike parts & labour • 50% off bike rentals, based on availability • 50% off rental insurance • Bike lessons for 30% off, provided space and guides are available Enjoy the Action! In the winter season your staff pass will provide access to: • All the skiing, riding, snow tubing, cross country skiing, and snowshoeing you can squeeze into your free time • Discounts on skis, snowboards, boots, and accessories • Free ski, snowboard, and snowshoe rentals • Free group lessons, as available on a stand-by basis • Discounted lift passes at selected ski resorts in BC and Alberta • Free access to the shuttle bus to/from Courtenay • 30% off all kids' lessons, including seasonal programs for your children under the age of 12 • Discounted daycare at $34 per day for your children between 18 months and 6 years of age. You must pre-register. Space may be limited during peak times. PLEASE NOTE: Our license permits a maximum of 4 days per month per child in our daycare. Food & Beverage: • When you supply your own mug and present your valid staff pass, you are welcome to have coffee, tea and hot chocolate free of charge. • You will be entitled to a 30% discount on your personal food and beverage purchase at all our food outlets (not including prepackaged snacks or drinks). Shopping: • When you present your valid staff pass, receive a 15% discount on all purchases over $10, and 40% off all Mt. Washington-branded items. We'll give you the best single discount on all purchases. You cannot combine your staff discount with any outlet discounts.
Job Application Process
Cover Letter and Resume. Portfolio preferred.

Apply Now

//=get_template_directory_uri();?> //=get_template_directory_uri();?> //=get_template_directory_uri();?> //=get_template_directory_uri();?> //=get_template_directory_uri();?>