Mountain Bike Instructor
Kicking Horse Mountain Resort
Front-line

Full Time |
Part Time |
Seasonal

PO Box 839, 1500 Kicking Horse Trail
Assessible Employer: Yes
Open to International applicants with valid Canadian Work permits: Yes
Apply Now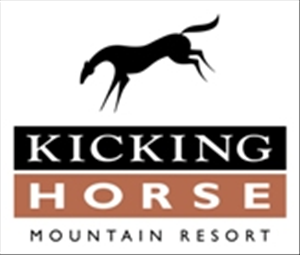 Job Description
Mountain Bike Instructor
You take pride in providing our guests with the best vacation and recreation experience possible. You must be athletic, passionate, and have strong communication skills. You will demonstrate a fun and responsible approach to working with guests and fellow employees and will deliver an incomparable, customized learning experience in a safe and encouraging environment.
You will:
·        Ensure the safety of all students and guests and provide an exceptional mountain experience through professional instruction on a mountain bike.
·        Contribute to a professional, supportive environment for other Instructors and KHMR staff.
·        Assist guests with sizing and fitting of appropriate mountain bike equipment while maximizing comfort and safety.
·        Provide a consistent friendly and approachable demeanor for guests.
·        Work flexible shifts with varying hours, depending on factors such as weather and visitation levels.
·        Engage in daily team meetings, training and other communications necessary to provide a     high-quality experience for guests of the resort.
·        Work for extended periods in harsh weather conditions (cold, wind, heat, altitude).
·        Complete other duties as assigned.
We offer:
·        A staff season's pass to the resort to enjoy downhill biking, hiking, and more.
·        Discounts on food, retail, golf, and hotels.
·        A competitive wage with seasonal accident insurance.
·        Pro-deals.
·        Staff events – meet great people who share a passion for the mountain lifestyle!
Responsibilities & Qualifications
You:
·        Hold a PMBIA Level 1 or equivalent; PMBIA Level 2 or 3 would be ideal.
·        Have advanced downhill mountain bike skills.
·        Are outgoing with excellent communication skills.
·        Are passionate about instructing and creating a safe and engaging learning environment.
·        Have passion and enthusiasm for mountain culture & biking, and the resort environment.
·        Have a completed criminal background check.
·        Have sufficient strength, physical condition, and stamina to be able to conduct mountain bike lessons for extended periods of time.
·        Can withstand brief exposure to extreme weather conditions (rain, snow, wind, cold, heat) in a mountain environment.
Salary/Wage
-1

Apply Now

//=get_template_directory_uri();?> //=get_template_directory_uri();?> //=get_template_directory_uri();?> //=get_template_directory_uri();?> //=get_template_directory_uri();?>