Mountain Crew
Kicking Horse Mountain Resort
Front-line
PO Box 839, 1500 Kicking Horse Trail
Assessible Employer: Yes
Open to International applicants with valid Canadian Work permits: Yes
Apply Now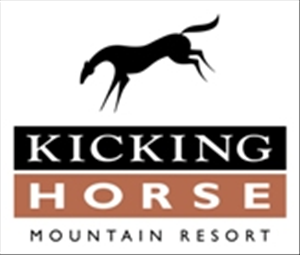 Job Description
Mountain Crew – Summer 2023
You work a variety of tasks to maintain the resort facilities, base area and terrain.  In addition to general duties, maintenance and support around the resort, you help our guests with knowledge about current conditions, hours of operation and general inquiries.
You will:
·        Demonstrate a commitment to exceeding guest expectations on a daily basis.
·        Direct traffic and provide assistance to guests (special events, conditions, and building locations).
·        Ensure signs, ropes, gates and pylons are in place and maintained for guest and staff safety.
·        Provide an orderly and pleasant environment for our guests.
·        Perform housekeeping duties (garbage removal, landscaping, garden maintenance, firewood supply/stacking, assisting other departments).
·        Become familiar with resort products and services
·        Perform related duties as requested by Team Leads and Managers.
·        Work extended, flexible shifts, including weekends, in extreme weather conditions on resort.
·        Perform other duties as assigned.
We offer:
·        A staff season's pass to the resort to enjoy downhill biking, hiking, and more.
·        Discounts on food, retail, golf, and hotels.
·        A competitive wage with seasonal accident insurance.
·        Pro-deals.
·        Staff events – meet great people who share a passion for the mountain lifestyle!
Responsibilities & Qualifications
You:
·        Have previous experience in a customer service, facilities, construction, or related role.
·        Have carpentry or maintenance skills.
·        Hold a valid class 5 driver's license.
·        Are comfortable using small power tools (lawn mower, weed whipper, hand drill, etc.).
·        Are able to work flexible shifts, including weekends and holidays.
·        Must be able to work in a physical role that involves long periods of standing, walking over rough terrain and lifting.
·        Can withstand brief exposure to extreme weather conditions (rain, snow, wind, cold, heat) in a mountain environment.
Job Application Process
Interested? Please apply with your resume.We regret that only those applicants eligible to work in Canada without sponsorship may be considered for seasonal roles.Application Video: We like to meet all of our candidates in person, but understand that this is difficult for non-locals. We would love to see a brief (≥60 seconds), creative video outlining your thoughts and experience with safety, teamwork, and guest experience. Videos must be uploaded to YouTube or Vimeo, with the link to your video included in your resume or cover letter. Please note that video applications are not mandatory, but will help you stand out amongst the thousands of resumes we receive annually!

Apply Now

//=get_template_directory_uri();?> //=get_template_directory_uri();?> //=get_template_directory_uri();?> //=get_template_directory_uri();?> //=get_template_directory_uri();?>