Mt Seymour-Eco Adventure Summer Camp Program Instructor
Mt Seymour Resorts Ltd
Front-line
1700 Mount Seymour Road North Vancouver
4 position available
Assessible Employer: Yes
Open to International applicants with valid Canadian Work permits: Yes
Apply Now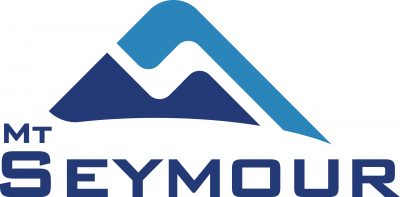 Job Description
Position Summary:
Want to ski for free this winter? Come and work for us as a Summer Eco Adventure Program Instructor for our wilderness-based summer day camps and ski all winter long for free. Mt Seymour's Eco Adventure Camp provides mountain-based day camp programs for children aged 5-12. Our experiential camps engage kids in nature education, wilderness survival skills, and personal growth.
Responsibilities & Duties:
· Program development
· Program delivery
· Engaging youth in environmental sustainability
· Direct leadership
· Active and professional care of children and youth.
Responsibilities & Qualifications
QUALIFICATIONS & ATTRIBUTES (REQUIRED):
· Ability to commit to 9 full weeks of programming Monday-Friday, July 3rd – September 1st, 2023.
· Experience working with children aged 5-12 in either a formal (classroom) or outdoor educational environment.
· Exemplifies such qualities as: social and environmental responsibility, safety awareness, flexibility, sense of humor, and a passion for continuous learning and mentorship.
· Demonstrated group leadership skills in an outdoor (preferably wilderness) setting.
· Knowledge of wilderness skills, safety, and etiquette.
· Amazing team player and ability to work independently with minimal supervision.
· Capable of mentoring and assisting volunteer leaders.
· Excellent communication skills, both written and verbal/
· Passionate about environmental stewardship and sharing this passion with youth.
· Capable of hiking over rough mountainous terrain for extended periods while carrying group and programing supplies.
QUALIFICATIONS & ATTRIBUTES (DESIRED):
· Degree or diploma in outdoor recreation or adventure tourism or in progress
·Degree in biology, environmental studies, education, or related area of study, or equivalent or in progress.
· Experience of working in a youth camp environment.
· Knowledge of local First Nations history and culture.
· Training or experience working with children/youth with various learning needs.
· Reliable transportation to and from the mountain – car-pooling is available!
· Class 5 driver's license (Class 4 would be an asset).
· Current first aid certificate – bonus if Wilderness First Aid (40hr – 80hr).
· Familiarity with Mt Seymour summer hiking trails.
· Knowledge of Mt Seymour flora and fauna.
· Primitive survival skills and bushcraft knowledge an asset
Camp Instructors will work collaboratively to do the following:
· Develop and refine age-appropriate summer program content, as well as provide feedback on the success of this content.
· Deliver daily programming to each age group.
· Be responsible for the care, safety of, and injury prevention of campers through vigilant awareness and management of risk.
· Develop props and supporting material/equipment.
· Maintain a positive camp environment.
OTHER:
· Must be available for entire employment duration from June 21st to September 3rd in order to incorporate training.
· Part-time hours from June 21st to start of camp. Full time (40 hours) for duration of camps.
· Must be willing to complete a criminal record check.
· Must be willing to work on a mountain top in challenging weather and environmental conditions.
If you are currently residing outside of the Vancouver area, please state when you will be moving to Vancouver. Video interviews preferred at this time.
Salary/Wage
19.50/hour
Other Perks/Benefits
-Mt Seymour Resorts 23/24 season's pass and shuttle bus pass
Job Application Process
Please submit cover letter and resume

Apply Now

//=get_template_directory_uri();?> //=get_template_directory_uri();?> //=get_template_directory_uri();?> //=get_template_directory_uri();?> //=get_template_directory_uri();?>