Mt Seymour Resorts-Lift Mechanic/Millwright
Mt Seymour Resorts Ltd
Front-line
1700 Mount Seymour Road North Vancouver
1 position available
Assessible Employer: Yes
Open to International applicants with valid Canadian Work permits: Yes
Apply Now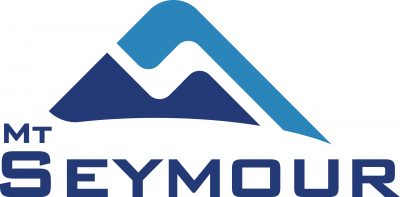 Job Description
Reporting to the Maintenance Manager, the Lift Mechanic / Millwright is responsible for performing all routine and preventative maintenance on all Mt Seymour lift Equipment and machines.
Responsibilities:
– To uphold Mt Seymour's core values.
– To follow all policies and procedures
– Work with the Maintenance Manager and other Millwrights to organize a preventative maintenance, inventory and record keeping system.
– To identify and prioritize lift maintenance requirements.
– To carry out all lift maintenance procedures and improvements as required.
– To ensure that all manufacturer's guidelines and government regulations in regard to lift maintenance and repair are followed.
– Shipping and receiving of materials as required.
– Maintaining records in regard to maintenance work performed, materials used, quality and cost control.
– To ensure a high standard in all finished work, while remaining cost effective.
– Responsible for thorough record keeping and the reporting of equipment status including but not limited to work performed.
– To oversee the work of a Millwright's Apprentice.
– To ensure adherence to health and safety regulations when performing tasks.
– To assist the Mountain Operations department and other departments on Mt Seymour as required.
– Other related duties as required.
Responsibilities & Qualifications
Qualifications:
– Must hold an Inter-Provincial Millwright Journeyman's ticket.
– A minimum of 3 years previous experience as a ticked Millwright with working knowledge of other related trades (welding, electrical).
– Must be comfortable with working at high altitudes – 50-foot towers.
– Strong interpersonal skills to establish working relationships with managers, supervisors and co-workers.
– Valid WHMIS certificate.
– Strong organizational and time management skills to provide timely and high-quality service in order to maximize guest and employee experiences.
– The ability to work well under pressure in a high-volume environment.
– Ability to coach and supervise an apprentice.
– Ability to take direction and work with minimal supervision.
– Ability to work in adverse weather conditions while performing labour intensive duties.
– Ability to be a supportive team member.
Terms of Employment:
– Full-time, year-round position
– Pays an hourly wage and 50% of employee benefit costs.
Salary/Wage
28/hour
Other Perks/Benefits
-RRSP Program - Family Seasons and Shuttle Pass - Clothing, helmet, and tool allowance
Job Application Process
Please submit resume and cover letter

Apply Now

//=get_template_directory_uri();?> //=get_template_directory_uri();?> //=get_template_directory_uri();?> //=get_template_directory_uri();?> //=get_template_directory_uri();?>