Mt Seymour Resorts-Snowboard Instructor: Level 4
Mt Seymour Resorts Ltd
Supervisory
1700 Mount Seymour Road North Vancouver
2 position available
Accessible Employer: No
Open to International applicants with valid Canadian Work permits: Yes
Apply Now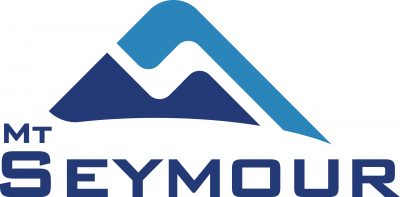 Job Description
Mt Seymour is looking for an enthusiastic, friendly, and highly motivated fully certified Level 4 instructor to join our team and share their passion for snowboarding with our guests.
Mt Seymour is located in North Vancouver, just 30 minutes from downtown Vancouver and is known as Vancouver's place to learn to ski and ride. Our Snow School provides a fun and inclusive atmosphere in which to work. Instructors are responsible for providing a great learning experience for our guests, a large proportion of whom are children.
We offer competitive wages, instructor incentives, and a range of industry perks and resort discounts. We are looking for a fully certified L4 instructor or international equivalent to drive progression in our Snow School.
This is a seasonal full-time position (30-40 hours per week), 5 days a week (extra work during peak operating periods). Mt Seymour pays instructors for their full shifts, setting a new standard in the industry. No matter if you're teaching, assisting, or on stand-by, your dedication is always recognized and rewarded. Be part of a snow school that values you.
Our season is generally from December to Mid-April, with orientation training in late November.
Advertised as a full-time role, consideration would also be given to a part-time position, if the applicant can meet the primary duties of the role.
Title: L4 Snowboard Instructor
Department: Snow School
Reports To: Snow School Assistant Manager / Manager
Summary of Responsibilities:
You will be employed to teach guests to snowboard according to the standards of the Canadian Association of Snowboard Instructors (CASI) in a safe and fun environment. In addition, provide on-going training for our staff to help them attain new certifications and also improve their teaching and riding skills. Instructors are expected to always behave in a professional manner as they are dressed in uniform and are role models for all guests and staff. Instructors are expected to be available to work weekends and holidays, these being our busiest periods.
Responsibilities & Qualifications
Duties & Responsibilities:
– Commitment to the Snow School Mission Statement and Core Values "Safety, Fun, and Learning".
– Provide on-going training for our instructor team to help them improve their skills and attain new certifications.
– Teach snowboarding lessons according to the current CASI standards.
– Responsible for the safety of each guest in the instructor's care (Duty of Care).
– Assist with organizing and administering lessons and supervising other instruction staff as necessary.
– Be knowledgeable of and teach the variety of lessons that Mt Seymour offers.
– Providing support and leadership to visiting groups and schools in outdoor programs.
– Completion of documentation for ski and snowboard lessons (class cards & reports).
– Be knowledgeable of and teach the Alpine Responsibility Code.
– Record all class and student information accurately on Snow School class cards.
– To be knowledgeable of current equipment, technique, and teaching methodology.
– Motivate & encourage instructors and provide feedback.
– Work with the Snow School Supervisors and Managers to improve the quality of lessons delivered by our staff.
– Be in constant communication with Supervisors, Snow School Manager and Assistants.
– Other related duties as required (as related to other departments and aid time).
Job Requirements & Qualifications:
CASI Level 4 or equivalent certification.
Extensive previous teaching experience
Previous Training Experience working with staff within a Snow School an asset.
Excellent communication and guest services skills.
Professional and well organized
Strong team player
We have some limited opportunities to offer assistance with VISAs for highly skilled and experienced candidates.
Salary & Benefits:
Mt Seymour is proud to be a Snow School industry leader by paying all instructors for the duration of their shifts, regardless of whether they teach a lesson, are performing other duties or are on stand-by. This is an hourly role. Overtime will be required during busy periods.
Full Time
Hourly wage – dependent on qualifications and experience. Starting from:
Level 4 – $31.50
• Other certifications (on a case-by-case basis)
• Private Request lessons paid at a premium.
• Full Time Employee Bonus Scheme paid out twice seasonally depending on attendance and performance.
• Complimentary season's pass and shuttle bus pass provided.
Application Process:
If teaching at Mt Seymour sounds like a good fit for you, please send your resume, cover letter, and a copy of your certifications to snowschoolmanager@mtseymour.ca or complete the online application form.
Mt Seymour is an equal opportunity employer. We celebrate diversity and are committed to creating an inclusive environment for all employees.
Salary/Wage
$31.50/hour
Job Application Process
Please submit cover letter and resume

Apply Now

//=get_template_directory_uri();?> //=get_template_directory_uri();?> //=get_template_directory_uri();?> //=get_template_directory_uri();?> //=get_template_directory_uri();?>