Night Audit
Delta Hotels by Marriott Vancouver Delta
Front-line
6005 Highway 17A Delta
1 position available
Assessible Employer: Yes
Open to International applicants with valid Canadian Work permits: No
Apply Now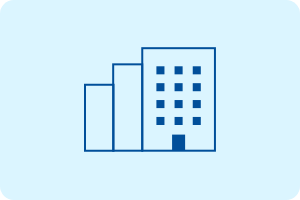 Job Description
Delta Hotels by Marriott Vancouver Delta has now opened in Delta, British Columbia, and we are looking for Night Auditor to join our team of hospitality professionals!
At Delta by Marriott, we believe in taking care of our people, so they will take care of our guests. We are looking for someone who understands the meaning of true hospitality, which is about building connections with our guests, understanding, and exceeding their expectations, and making a positive difference in their travel experience.
The Night Auditor will be the first point of contact and the first impression for guests. Night Auditors are responsible for reconciling the day's transactions in addition to checking in and out guests efficiently, ensuring they have all they need for a great stay. The successful candidate should be focused on providing efficient service and creating memorable experiences by making meaningful connections with our guests. We are looking for people with a friendly, outgoing attitude, and the ability to personalize guest experiences. 
Responsibilities & Qualifications
Job Requirements:
Reconcile the daily transactions 
Provide outstanding customer service 
Promote and acknowledge guest participation in Marriott Rewards and provide benefits to all members 
Knowledge of the surrounding area to give directions and recommendations to guests 
Handle any guest requests/problems and satisfy their needs within acceptable guidelines 
Create and maintain a positive and productive atmosphere at the desk; have good working relationships with managers and associates in other departments 
Ensure the work area is clean, neat, and well organized Must be adaptable and flexible 
Work as part of a team and communicate with other departments as per hotel procedures to ensure excellent quality and service 
Calm, organized work ethic with the ability to prioritize and meet deadlines 
Qualifications and Attributes
High school diploma/Secondary qualification or equivalent 
One-year front desk/guest service experience is strongly preferred 
Proficiency in Opera is preferred but not essential 
Must speak fluent English 
Ability to work night shifts (11:00pm-7:00am) 
Salary/Wage
21.00
Other Perks/Benefits
What We Offer... Competitive starting wages Accommodated scheduling practices to give team members the optimal work/life balance that suits your needs. Professional development training. You can take all the training you want/to need, and we'll satisfy your eagerness to learn and grow with us. A robust group benefits package for all part-time or full-time team members that include access to all employee assistance programs that support mental, financial, physical, and emotional well-being.
Job Application Process
Please apply only online HERE: https://workforcenow.adp.com/mascsr/default/mdf/recruitment/recruitment.html?cid=6075d62e-515f-4fc7-8ef1-fe27866a7fdd&ccId=9200279437936_2&jobId=441176&source=CC2&lang=en_CA

Apply Now

//=get_template_directory_uri();?> //=get_template_directory_uri();?> //=get_template_directory_uri();?> //=get_template_directory_uri();?> //=get_template_directory_uri();?>