Park Patrol- Chilliwack Lake Provincial Park
Mt Seymour Resorts Ltd
Front-line
1700 Mount Seymour Road North Vancouver
1 position available
Assessible Employer: Yes
Open to International applicants with valid Canadian Work permits: Yes
Apply Now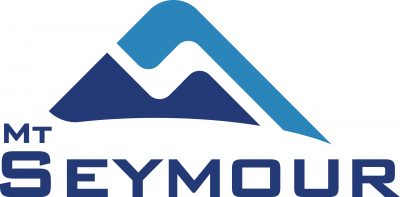 Job Description
Would you like to work where many people just dream of visiting? Are you looking to pursue a career in Parks, Conservation, or Recreation? You can make that possible by joining the team at Sea to Sky Parks, working in BC's beautiful Provincial Parks you'll have the opportunity to enjoy the best British Columbia has to offer, and call it your office! Who wants to work behind a desk anyway…?
Sea to Sky Parks is currently hiring for full time, seasonal park patrollers to join our team working at Chilliwack Lake Provincial Park. Positions will commence now and run through mid- September.
SUMMARY OF RESPONSIBILITIES:
Reporting to the Park Manager, the Provincial Park Patroller is responsible for patrolling the parkland areas to ensure a safe, clean, and compliant park environment for our guests. Including but not limited to, monitoring what's going on in the park and respond appropriately, ensure campers compliance and security by enforcing the BC Park Act regulations, collecting camping fees, changing garbage bins and other duties as required.
THIS POSITION IS RIGHT FOR YOU IF:
You want to work outdoors for the summer and you are happy patrolling campgrounds.
You have excellent public relations and guest service skills including conflict resolution.
You work well in a team and independently.
You are proactive and adept at policy enforcement in a friendly manner.
You have a passion for outdoor recreation.
You are self motivated and proactive with excellent time keeping skills.
You can sustain physical activity for the entirety of your 8hr shift.
Responsibilities & Qualifications
WHAT WE REQUIRE FROM YOU:
A positive and friendly attitude in all weather conditions.
Class 5 driver licence and clean abstract.
Able to follow direction and work unsupervised.
Able to work weekends, night shifts and holidays.
Cash handling experience.
Your own transportation to get to and from the park for work.
The ability to be open and honest – give us your ideas!
TERMS OF EMPLOYMENT:
Seasonal employment starting immediately ending September 30.
Hourly wage
Uniform provided.
$75 biweekly mileage incentive
Salary/Wage
20/hour
Other Perks/Benefits
WHAT WE OFFER YOU: The ability to grow within the company to senior positions as Supervisors and Managers who then have the possibility of obtaining additional training courses such as First Aid and Professional Development. A complimentary Mt Seymour Season's Pass upon completion of the season. Discounts and perks at company partners. 2 nights complimentary camping at our Parks, and 2 nights stay complimentary at our cabins in the 2nd year.
Job Application Process
Please submit cover letter and resume

Apply Now

//=get_template_directory_uri();?> //=get_template_directory_uri();?> //=get_template_directory_uri();?> //=get_template_directory_uri();?> //=get_template_directory_uri();?>