Research and Marketing Summer Student
Thompson Okanagan Tourism Association
Other
2280 - D Leckie Road Kelowna
1 position available
Assessible Employer: Yes
Open to International applicants with valid Canadian Work permits: No
Apply Now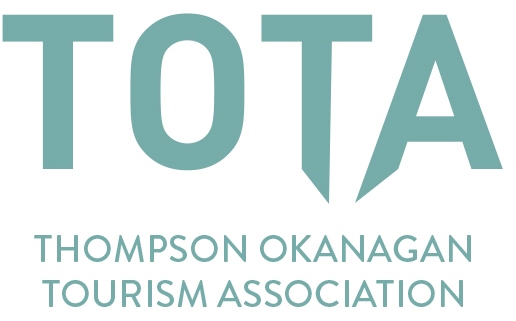 Job Description
Expand expertise in tourism research with the Symphony Tourism Services team and assist clients throughout the Thompson Okanagan.
This is an 8 week Canada Employment Summer Student Grant funded position and applicants must meet grant eligibility requirements: must be between 15 and 30 years of age (inclusive) at the start of employment, must be a Canadian Citizen, permanent resident or person on whom refugee protection has been conferred and must be legally entitled to work according to BC legislation and regulations.
Responsibilities & Qualifications
Key Functions and Responsibilities
Research and Analytics
Work directly with the Research team to assist in the delivery of regular reporting and client deliverables.
Work with Destination Canada's Explorer Quotient (EQ), create EQ and PRIZM profiles, analyze the data and create breakdown reports for Alberta and BC.
Work with Environics Analytics software to determine a range of statistical data necessary for Symphony strategic planning.
Analyse data and use findings to create custom target groups in BC and AB.
Acquire a variety of skills relating to data analysis and researched-based marketing.
Design data-based presentations to deliver meaningful insights in a clear and concise manner with the Research Specialist and Analyst.
Collect relevant news articles, infographics, and statistics for monthly reports.
Work closely with Symphony Tourism Services Sales & Marketing Specialist to manage Symphony client deliverables.
Relationships & Supervision
Presents analytical reports to key stakeholders.
Working directly with the Symphony Tourism Services team.
Key Performance Indicators
Statistical and analytical information provided to stakeholders on time.
Consistently models TOTA's and Symphony's core values.
Job Requirements
Degree or diploma or studying in marketing or business, or equivalent combination of education and experience.
Experience in statistical marketing or research analysis position is an asset.
Demonstrated knowledge and understanding of the regional tourism industry.
Proven ability to interact professionally online.
Excellent problem solving and judgement.
Impeccable communication skills (verbal, in writing, and public speaking).
Strong relationship building skills.
Capable information management skills.
Strong organisational skills including prioritisation, time management, etc.
Solid computer skills including MS Office, analytical software, WordPress, Simpleview, and social media platforms.
Goal oriented.
Shows initiative.
Self-motivated.
Able to work independently.
Able to represent Symphony Tourism Services well in all circumstances.
Salary/Wage
17.00
Job Application Process
Please send resume and brief introduction to hr@totabc.com

Apply Now

//=get_template_directory_uri();?> //=get_template_directory_uri();?> //=get_template_directory_uri();?> //=get_template_directory_uri();?> //=get_template_directory_uri();?>