Resort Resident Caretaker
Cusheon Lake Resort
Management
171 Natalie Lane Salt Spring Island
1 position available
Accessible Employer: No
Open to International applicants with valid Canadian Work permits: No
Apply Now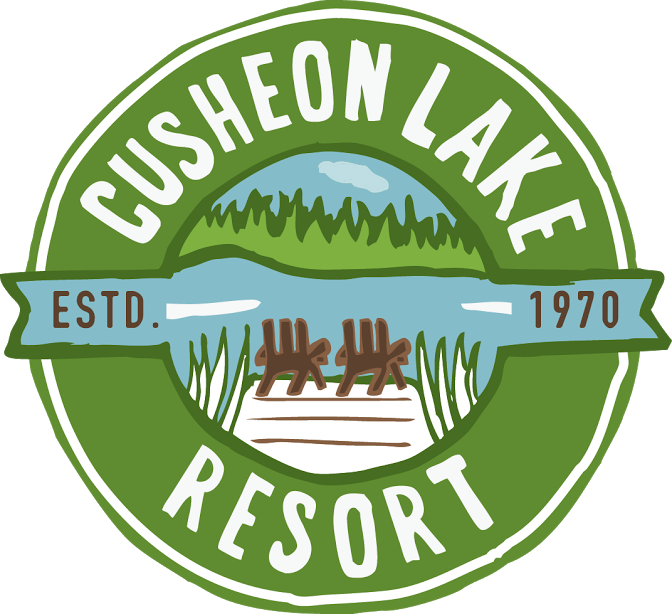 Job Description
Come live and work at our beautiful lakeside resort on Salt Spring Island, BC!
We have grown substantially over the past few years and are looking to add a key member to our team. We are seeking a motivated, hard-working, reliable, dynamic, detail-oriented, individual to join our team on a full-time basis. This hybrid, full-time position will be split between part-time Maintenance Manager and part-time Office Attendant. On-site accommodations are provided as part of compensation package.
Located in the heart of British Columbia's Southern Gulf Islands, Salt Spring Island is a uniquely beautiful and popular destination for guests from Vancouver Island, the lower mainland, the US Pacific Northwest and for visitors from around the world. Cusheon Lake Resort is centrally located on Salt Spring Island – close to the main town of Ganges, and nearby many of the island's numerous attractions. Situated on a picturesque four acre peninsula on Cusheon Lake, the resort features 16 lake side cabins and attracts year round guests looking to relax, recreate and reconnect in our serene, natural setting.
Cusheon Lake Resort is the #1 rated Specialty Accommodation provider (TripAdvisor) on Salt Spring Island. We believe in warm, highly-responsive guest service. We value the restorative power of connecting with nature. We are stewards of the land and lake. We believe in the benefit of family and friends relaxing and recreating together. We are a dedicated, well organized, family-run business.
Maintenance Duties:
• Full time position split between Maintenance (70%) and Office Attendant (30%). On-call for emergency maintenance issues (as required).
• Responsible for proactive and responsive maintenance of all resort facilities – including 16 cabins, Residence, water treatment plant, outdoor hot tub, septic system, resort grounds.
• Handle all guest maintenance issues in a timely and professional manner
• Maintain resort grounds and manage Groundskeeping staff.
• Work with Resort Manager to plan and budget all maintenance-related projects.
• Maintain on-going Maintenance Report.
Office Attendant Duties:
• 2 to 3 shifts a week (depending on the season) – office is open from 10AM – 6PM. Although the Office Attendant will not be working for the full 8 hours, they are required to be on-site and available to handle phone calls, email enquiries and guest service. Office Attendant will also be responsible for covering the office for longer, continuous periods when Resort Manager is away.
• Provide exceptional, warm and highly responsive guest service.
• Answer all phone call and email enquiries from existing and prospective guests.
• Conduct all office opening and closing procedures.
• Conduct guest check-in and check-out procedures.
• Set-up and coordinate Housekeeping staff for the day
• Check firewood levels at cabins and deliver wood, kindling and fire starter.
• Maintain clear communication with Resort Manager regarding ongoing items and/or any issues that arise.
• Other projects as assigned by Resort Manager
Couples are Welcome!
We are also seeking a Resident Housekeeping Manager to work-on and lead our Housekeeping team. A couple would be ideally suited to live and work at the lake – taking on housekeeping, maintenance, and office responsibilities between two people.
Responsibilities & Qualifications
Summary of Qualifications & Requirements:
• Basic carpentry skills
• Basic electrical skills
• Basic plumbing skills
• A 'can-do' attitude and ability to MacGyver the heck out of issues as they arise.
• Customer service experience is an asset, but not a requirement.
• Basic computer skills – use of online reservation system, knowledge of spreadsheets, excellent email correspondence
• Detail oriented, able to work independently
• While office experience is an asset, it is not a requirement. The successful candidate will be thoroughly trained for all aspects of the Office Attendant portion of the job. We're looking for someone who cares and can grow with us. There is opportunity for advancement.
Salary/Wage
45,000 - $50,000
Other Perks/Benefits
Compensation: • Depending on experience and fit, $45,000 - $50,000 (includes value of accommodation) a year, to start. Opportunities for advancement. • Three weeks paid vacation • Profit sharing available for the right candidate • Resort perks
Job Application Process
If you feel like you'd be a great addition to our team and help our business continue to grow, please send your resume and cover letter to Resort Manager, Glen Tremblay – glen@cusheonlake.com – by September 30th, 2023

Apply Now

//=get_template_directory_uri();?> //=get_template_directory_uri();?> //=get_template_directory_uri();?> //=get_template_directory_uri();?> //=get_template_directory_uri();?>