Restaurant Manager (fine dining) (Whistler)
Whistler Personnel Solutions
Management
PO Box 536 Whistler
1 position available
Accessible Employer: Yes
Open to International applicants with valid Canadian Work permits: Yes
Apply Now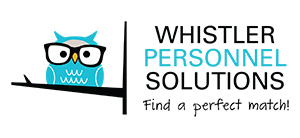 Job Description
Araxi Restaurant & Oyster Bar, in the heart of Whistler Village, whose long held international reputation for excellence in food, wine and hospitality, is looking for a Restaurant Manger to lead their dynamic team.
Offering up to $55,000+ per year PLUS very lucrative tip-outs weekly, extended health and dental benefits, and an annual wellness allowance.
Housing Available for the right Out of Town candidate!
Responsibilities & Qualifications
ABOUT THE JOB:
>Full-time, year-round; blend of afternoon, evenings, weekdays and weekends.
>$55,000+ per year based on experience PLUS lucrative tip-outs paid weekly.
>Extended health and dental benefits that start right away.
>Free meals while on shift.
>Discounts at all Toptable locations.
>Whistler Blackcomb Ski Pass (repayment plan).
>Housing Available.
THE PERFECT CANDIDATE:
>2+ years of experience supervising in a premium food and beverage operation.
>Education in a related field such as hospitality or business administration is an asset.
>Valid Serving it Right certificate.
>Strong wine knowledge; a professionally recognized wine and/or spirits certificate is an asset.
>Highly committed to a premium level of quality.
>Strong knowledge of Whistler's unique market.
>Strong problem-solving skills, including the ability to analyze current business problems and implement recommended solutions.
>Strong verbal and written English communication skills.
>Excellent planning and organizational skills, including the ability to handle conflicting deadlines and prioritize multiple tasks.
>Acute attention to detail and strong administrative skills.
DUTIES INCLUDE:
>Oversee and organize the day-to-day operations of the restaurant; implement operational procedures.
>Ensure the delivery of superior customer service through effective staff training and education.
>Set staff work schedules and monitor staff performance.
>Actively participate in the recruitment, training, mentorships and support of all team members.
>Develop a strong and positive rapport with staff and guests; resolve guest complaints.
>Drive positive results and aligns with business goals.
>Handle pre-event coordination for special events, including responding to requests for event menus and pricing, creating event proposals, and following up with potential clients.
>Meet with potential clients to discuss event plans, set up, and menu options.
>Act as key liaison between the restaurant management team and head office team.
>Collect all onboarding documents for new hires and ensure completion, update head office of any personnel changes in a timely manner.
>Process cash orders, cash dispersals, and tip pool reconciliation.
>Review invoices entered into inventory systems by front and back of house teams for accuracy.
>Ensure team members are equipped with necessary tools and equipment to perform their jobs efficiently.
IT'S EASY TO APPLY!
VISIT: https://www.whistler-jobs.com/job/restaurant-manager-fine-dining/
EMAIL: talent@whistler-jobs.com
OR CALL: 604-905-4194 x 2
Salary/Wage
$55,000+ per year PLUS very lucrative tip-outs weekly
Recommended Training
Serving It Right
Job Application Process
IT'S EASY TO APPLY! VISIT: https://www.whistler-jobs.com/job/restaurant-manager-fine-dining/ EMAIL: talent@whistler-jobs.com OR CALL: 604-905-4194 x 2

Apply Now

//=get_template_directory_uri();?> //=get_template_directory_uri();?> //=get_template_directory_uri();?> //=get_template_directory_uri();?> //=get_template_directory_uri();?>