Room Attendant
Best Western Plus Kamloops Hotel
Other

Full Time |
Part Time |
Permanent

660 Columbia Street West Kamloops
1 position available
Accessible Employer: Yes
Open to International applicants with valid Canadian Work permits: Yes
Apply Now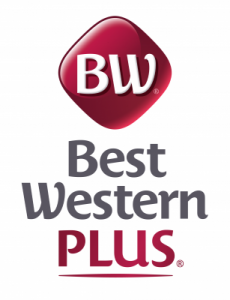 Job Description
Cleans and prepares guest rooms and public areas by meeting established standards of cleanliness and propriety to assure guest satisfaction and maximize revenues. Schedule will be 4 on 2 off, from 6-8 hours a day. Ability to work a flexible schedule, including weekdays, weekends and holidays.
Responsibilities & Qualifications
Maintains the hotel rooms and building to ensure a safe and clean experience for hotel guests, associates and vendors. Sets up cleaning cart with supplies. Maintains carts and storerooms in a clean and orderly fashion to enhance efficiency and ease of cleaning rooms.  Cleans and wipes windows, doors, walls, closets and fixtures in rooms, public areas, and hallways. Washes shower walls and tub, cleans toilets and stall walls. Wipes exposed pipes, cleans mirrors, sinks and walls in order to have clean and sanitary guest and public restrooms.  Replaces towels, soaps and all room amenities and restocks literature that has been removed by previous guest, or is soiled or torn, to ensure adequate supply for arriving guests. Washes all hard floor areas (linoleum, tile, etc.) by hand to remove dirt and soiled areas. Dusts and polishes all furniture, fixtures and wall hangings. Strips bed of all linens and remakes with fresh linens. Checks closet for cleanliness, wiping closet door, handle and overhead shelves and restocking the guest room supplies (e.g., hangers, extra blankets, extra pillows).  Vacuums rooms, public areas, and hallways. Inspects door and window locks to ensure they are in working order and immediately alerts management to an unsecured or unsafe situation for the safety of guests and employees.  Checks lights and remotes to ensure all are in working order.  Maintains a friendly, cheerful, and courteous demeanor at all times. Performs other duties as assigned.
Ability to scrub surfaces, extending arms over head, bending, and stooping to perform cleaning tasks. Ability to push and/or pull equipment weighting up to 100 lbs.  Ability to lift a maximum of 50 lbs.  Ability to communicate effectively with guests and associates.  Ability to work a flexible schedule, including weekends and holidays.
Salary/Wage
17.50
Other Perks/Benefits
After 3 months: extended benefits for full time employees, discounts at other BW hotels.
Job Application Process
Email, fax or drop off resume. Phone calls will not be accepted. Only those applicants who are short listed will be contacted.

Apply Now

//=get_template_directory_uri();?> //=get_template_directory_uri();?> //=get_template_directory_uri();?> //=get_template_directory_uri();?> //=get_template_directory_uri();?>