Server/Bartender
Tyax Lodge & Heliskiing
Front-line

Full Time |
Contract/Temporary
Permanent
Seasonal

1 Tyaughton Lake Road Goldbridge
4 position available
Accessible Employer: No
Open to International applicants with valid Canadian Work permits: Yes
Apply Now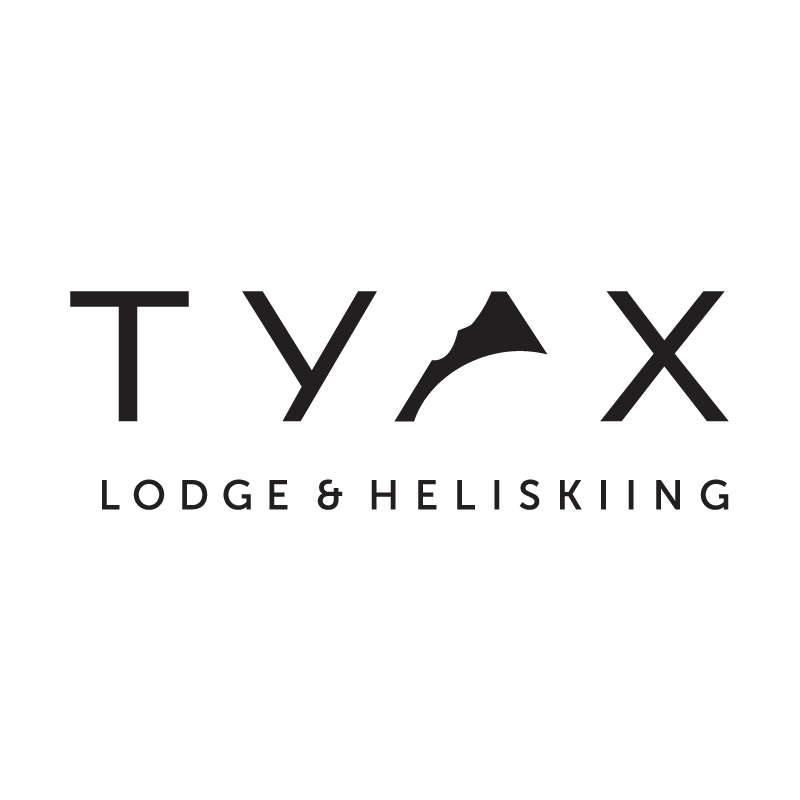 Job Description
Work for one of Canada's most unique destinations and check off a bucket list job. Tyax Lodge & Heliskiing is a full service wilderness lodge. We guide our guests through unparalleled winter and summer experiences. Immerse into a world class lodging experience and outdoor adventures, exploring seasonal or long-term employment opportunities with a family size company highly committed to putting its employees first. Join a team of professional individuals with a passion for providing exceptional guest experiences and an enthusiasm for outdoor recreation.
As a Server/Bartender at Tyax Lodge & Heliskiing you will be an ambassador for the company. You will provide warm, personalised service and have an extensive knowledge of our food and beverage program. You have a passion for delivering outstanding service and excellence within the industry. You will work in a team environment and provide world class dining experiences during guest meal service.
POSITION HIGHLIGHTS:
Focused memorization of menus, wine lists, wine pairings and key guest notes
Explain ingredients, preparation techniques to guests
Consistently offer seamless, professional and engaging service, checking on guest satisfaction
Taking drink orders, delivering food and beverages to guests in a timely manner, enter items in POS system
Keen awareness of guest allergies and dietary restrictions
Act as a food runner for expeditors
Ability to read instructions and run items to appropriate seat numbers
Handle complaints and concerns of guests and bring these to the manager's attention when necessary
Use proper serving techniques
Operate espresso machine for specialty coffee beverages
Execute side duties and checklists in between service including resetting tables, organising storage areas, cleaning of the dining and lounge area, polishing cutlery, glassware, etc.
Prepare beverages using proper bartending techniques by practising responsible alcohol service
Ensure the dining room and lounge area is clean and tidy at all times
Responsible for bringing daily float to each shift, completing daily server cashout
Responsible for maintaining a cheerful, courteous disposition and a neat, clean and professional image with the ability to maintain a calm demeanour in a fast paced, high intensity environment
Complete daily, weekly and monthly cleaning duties as per requirements and training
Operate according to health & safety procedures and quality standards established by Tyax
Follow the regulations set forth by the B.C. Liquor Control and Licensing Branch
Responsibilities & Qualifications
QUALIFICATIONS & ATTRIBUTES REQUIRED:
Must have Serving it Right certificate or obtain one prior to commencing employment
Required to be of legal age (19 years) to serve alcohol in British Columbia
Must have 2-3 years' experience in food & beverage industry with strong knowledge of the food and beverage service process
Fine dining experience a strong asset
Exemplary customer service skills and a demonstrated willingness to exceed guest expectations
Trustworthy with sensitive or confidential company information.
Excellent knowledge for highballs, cocktails, wine and other beverages
Outstanding communication, interpersonal, organisational and customer service skills
Exceptional attention to detail and the ability to multitask
Must be responsible and dependable, a team player with a poised and friendly attitude
Must be flexible in regards to scheduling and working shifts
Experience with POS systems is an asset, additional language skills are an asset
PHYSICAL DEMANDS:
Will be required to be on your feet for extended periods of time
May be required to lift, bend and reach
Salary/Wage
$17 per hour plus gratuities
Other Perks/Benefits
Deeply subsidised, modern shared townhouse-style accommodation. Don't pay a premium for your cost of living. Three complimentary meals per day. End-of-season bonus. Complementary staff transfers at the start and end of season. Employee use of spa facilities, full gym and yoga studio. Free use of sports equipment: skates, x-country skis, snowshoes, and watercrafts during summer. Discounts in our dining room, on branded outdoor clothing and other gift shop items. Opportunities to go heliskiing, helicopter sightseeing, staff events. Be part of a fun and welcoming diverse team from all over the world. Put money aside for your travel plans and at the same time experience the amazing Canadian wilderness.
Recommended Training
Serving It Right
Job Application Process
Apply online or email us at careers@tyax.com

Apply Now

//=get_template_directory_uri();?> //=get_template_directory_uri();?> //=get_template_directory_uri();?> //=get_template_directory_uri();?> //=get_template_directory_uri();?>