Ski & Board School: Ski Trainers – CSIA/ GAP Programs and Sessions
Big White Ski Resort
Front-line
5315 Big White Road
10 position available
Accessible Employer: Yes
Open to International applicants with valid Canadian Work permits: Yes
Apply Now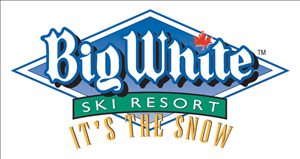 Job Description
Job Description- Ski Trainers
Big White Ski & Board School is looking for experienced CSIA Level 3 or 4 certified instructors; preference given to candidates holding their Level 1 or higher examiners status. If you aspire to join a strong team of trainers, we are looking for you to join our team for the 2023-2024 season. This is a seasonal, full-time position.
Trainers will be providing training on the following two Ski & Board programs:
1) GAP training program,
2) In-house instructor training program, ski instructors
Our GAP programs runs mid-January to the third week of March, Monday to Friday. The trainer's day consist of up to seven (7) hours per day.
The goal of the GAP program is training the participants using the CSIA methodology for teaching and skiing to the standard required for them to complete both the CSIA Level 1 and 2 courses.
Additional Duties and responsibilities include:
●      Teach ski/snowboard lessons following both the CSIA teaching methodology and the Big White Ski & Board School's progression levels
●      Teach clients and demonstrate quality lessons at the ability level of your students
●      Always working with safety in mind to safeguard guests and fellow workers
●      Plan lesson content to create a safe and fun learning experience
●      Evaluate instructors lessons at scheduled times, provide written and verbal feedback on did well and do better for staff evaluations
●      Ensure effective public relations and problem solve as required
●      Work cooperatively and maintain ongoing communication with other program trainers and staff
●      Take appropriate action to deal with incidents and emergencies as outlined in Ski & Board School's policies and procedures
●      Responsible for the planning and implementation of safe, positive and fun snowboard lessons for participants 3 years and older.
●      Attend all paid training sessions
●      Be seen as a role model by the Ski & Board School instructors, foster an approachable, open level of communications
●      Help to promote Ski & Board School programs
Responsibilities & Qualifications
Position Requirements:
■      Minimum, CSIA level 3 or International equivalent, holding level 1 course conductor certification or higher is an asset
■      Previous training of instructors or GAP participants an asset
■      Previous ski instructing experience and working in organized settings are definite assets.
Salary/Wage
$27.00/hr

Apply Now

//=get_template_directory_uri();?> //=get_template_directory_uri();?> //=get_template_directory_uri();?> //=get_template_directory_uri();?> //=get_template_directory_uri();?>