Sustainability Summer Student
Cariboo Chilcotin Coast Tourism Association
Other
#204-350 Barnard Street Williams Lake
1 position available
Assessible Employer: Yes
Open to International applicants with valid Canadian Work permits: Yes
Apply Now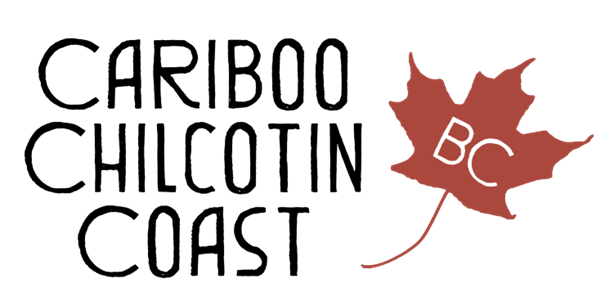 Job Description
Cariboo Chilcotin Coast Tourism is a non-profit, stakeholder-based Regional Destination Management Organization that leads tourism in development and marketing in conjunction with the Ministry of Tourism, Arts & Culture, Destination British Columbia, Destination Canada and industry partners in the Cariboo Chilcotin Coast Region to help foster responsible growth of tourism and empowering a resilient visitor economy. The organization provides leadership and stewardship of both our tourism supply and demand across our regional industry that puts stakeholders first with Tourism Industry, Residents and our Communities at the heart of our efforts.
Cariboo Chilcotin Coast Tourism (CCCT) is seeking to add to our team of talented and incredibly motivated people for summer 2023! Applicants should be passionate about making the world a better place. This person will work directly on our Regional Sustainable Tourism Project, including working with the UN's Responsible Tourism Institute (RTI) to advance the Cariboo Chilcotin Coast Biosphere certification – sustainable tourism action plan.
Reporting to the Sustainability Manager, this position duties may include planning and participating in regional sustainability committee meetings, research, connecting with stakeholders via email/phone, preparing information for email & website communications to stakeholders, attending meetings, preparing minutes & reports, supporting businesses and tracking sustainability metrics. This student will have the opportunity to:
 Participate in assessing & recommending improvements to CCCT's waste & increased sustainability,
 Encourage internal connectivity to aid in implementing sustainability initiatives & set new CCCT goals,
 Engage stakeholders about both sustainability issues & opportunities,
 Investigate industry sustainability best practices to assist the organization to improve environmental & social performance,
 Implement tracking advancement on sustainability goals & objectives via online tracking tools.
Responsibilities & Qualifications
• Post-secondary or other student in tourism, commerce, sustainability, business, journalism, public relations, economic development or similar,
• Superior organization skills, excellent written and verbal communications, tact and sound judgment,
• Computer skills and an understanding of technology,
• Own transportation required,
• Preference will be given to candidates who are eligible under the Canada Summer Jobs program.
Salary/Wage
16.50
Job Application Process
Send resume, cover letter and references by email to hr@landwithoutlimits.com

Apply Now

//=get_template_directory_uri();?> //=get_template_directory_uri();?> //=get_template_directory_uri();?> //=get_template_directory_uri();?> //=get_template_directory_uri();?>