Tour Guide 1 – Stave Falls Visitor Centre
BC Hydro
Front-line

Part Time |
Casual/On-call

31338 Dewdney Trunk Rd, Mission, B.C.
Accessible Employer: Yes
Open to International applicants with valid Canadian Work permits: Yes
Apply Now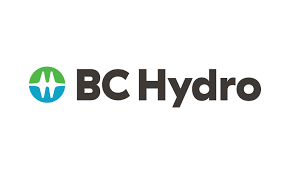 Job Description
Source: BC Hydro
Job Title: Tour Guide 1 – Stave Falls Visitor Centre
Job Location: Mission, British Columbia, Canada
_____________________________________________________________________
Powered by water… and by people like you
Providing clean electricity to 4 million customers takes a diverse workforce and that's where you come in. We need your talent to help us build major projects to meet growing demand. To help our customers find clean energy solutions for their homes and businesses and to be ready to respond during storms and outages to keep our system reliable.
Working for BC Hydro is meaningful. And now, the stakes have been raised as we work towards a solution to climate change while safely providing clean, affordable electricity to our customers.
We offer a healthy work life balance, training opportunities and career progression. We're proud to be ranked as one of B.C.'s Top Employers and one of Canada's Best Diversity Employers. Join us as we build an even cleaner B.C.
JOB DESCRIPTION
Duties:
* Greets visitors to the Visitor Centre as an ambassador of BC Hydro. Explains the self-guided tour or guided tour information. Answers questions about other tourism opportunities in the area and provides directions where possible.
* Provides guided tours following established tour content, tailoring content to meet the needs and interests of the assigned group. Explains how electricity is generated, discusses the history and construction of the generating station/dam, and provides information on BC Hydro's current initiatives, services and programs, including environmental programs and local capital projects.
* Responds to non-routine enquiries and questions by sharing information with visitors, referring visitors to other resources within the organization where appropriate. Assists others over the phone or via email with enquiries about the Visitor Centre or general BC Hydro questions.
* Utilizes the Point of Sale (POS) system to process admission fees and retail purchases from the gift shop. Handles cash, counts daily intake, and completes end of day reporting. Trouble shoots problems with the POS system and escalates as required.
* Performs clerical duties such as filing, completing reports, answering telephones, checking safety equipment and supplies, and taking minutes at meetings.
* Performs duties of a minor nature related to the above duties which do not affect the rating of the job.
Responsibilities & Qualifications
Qualifications:

* Partial completion of high school, plus some experience in customer service, public speaking, giving presentations and/or leading groups. Completion of in-house training program upon hire.

ADDITIONAL INFORMATION

This position is affiliated with the Movement of United Professionals union (MoveUP/COPE). http://moveuptogether.ca

*There are 8 casual positions available.
* These positions are covered under MOU#83 of the Collective Agreement between MoveUp, Local 378 and BC Hydro.
* BC Hydro's Visitor Centres educate visitors on hydroelectricity, electrical safety, energy conservation, and the regional history of BC Hydro. Tour Guides play an important role in providing a positive educational experience.
* Our ideal candidates for Tour Guide jobs at the Powerhouse at Stave Falls in Mission, B.C. would have an interest in electricity, customer service, travel / tourism, as well as a zest for learning and an ability to translate these learnings to our visitors. As a Tour Guide, you act as an ambassador for our company and are a primary resource for sharing knowledge on how electricity is generated, the history and construction of the Powerhouse,
and BC Hydro's current initiatives, services and programs, including environmental programs and local capital projects.
* This is a part-time employment opportunity starting January 31, 2024 and ending October 18, 2024. Hours vary depending on candidate availability, Visitor Centre hours, and scheduled tours. Typically, successful candidates are scheduled to work 15 to 30 hours per week. Schedules are shared in advance.
* The Powerhouse at Stave Falls Visitor Centre is located at 31338 Dewdney Trunk Rd, Mission, B.C.
* The Visitor Centre is open weekdays, weekends and holidays during the season. The successful incumbent must be available to work on weekends and holidays.
* Please note that public transit does not serve this location.
* Candidates who are familiar with the local community and Visitor Centre is considered an asset.
* Ideal candidates will have a basic knowledge of the operation, construction practices and systems/equipment involved in a generating station, or will quickly acquire this knowledge upon starting employment. An interest in the environment and history is also considered an asset.
* Completion of an in-house training program is required upon hire.
* Tour Guides earn an hourly wage of approx. $25 (this includes a percentage in lieu of benefits). Tour Guides may be eligible to receive a stipend of $200 per month payable at the end of the completed contract in accordance with MOU#83.
** To learn more about our visitor centre, please visit www.bchydro.com/stavefalls
Working Conditions:
* Majority of time spent on feet and may be exposed to unpleasant sections and areas within the facility.
Location: Mission, British Columbia, Canada, V4S 1C4

Apply Now

//=get_template_directory_uri();?> //=get_template_directory_uri();?> //=get_template_directory_uri();?> //=get_template_directory_uri();?> //=get_template_directory_uri();?>