Tourism Development Manager
Arrow Slocan Tourism Association
Management
Arrow Lakes and Slocan Valley Region
1 position available
Accessible Employer: Yes
Open to International applicants with valid Canadian Work permits: Yes
Apply Now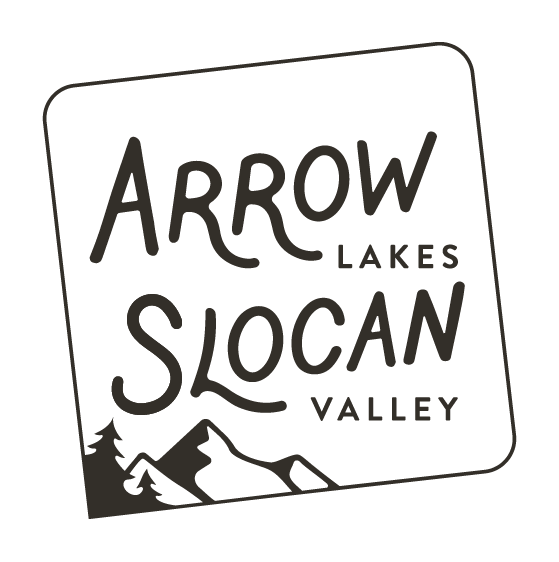 Job Description
Company Overview: Arrow Slocan Tourism is a dynamic destination partnership between the Regional District Central Kootenay Areas H and K and the villages of Nakusp, New Denver, Silverton, and Slocan. Our collaborative efforts under the Arrow Slocan Tourism Association banner aim to elevate the entire region, attracting visitors and enhancing the lives of residents. Join us in shaping the future of tourism and fostering community growth throughout the region.
Role Overview: As the Tourism Development Manager, you will play a pivotal role in supporting the sustainable growth of tourism in the Arrow Lakes and Slocan Valley region. Reporting to the ASTA Board of Directors, you will collaborate closely with stakeholders to develop and implement effective business and marketing plans that align with the region's tourism strategy.
Terms:
– This position is full time, with flexible working hours.
– This is a home-based role; however, applicants must be located in the Arrow Lakes or Slocan Valley areas and be prepared to travel throughout the region.
– You must be legally entitled to work in Canada, or have the ability to obtain the necessary approvals to work in Canada.
Responsibilities & Qualifications
Key Responsibilities:
– Develop and maintain positive relationships with the ASTA Board of Directors and regional stakeholders.
– Collaborate with the Marketing team to create business and marketing plans that align with ASTA's tourism strategy.
– Ensure input from industry stakeholders and partners in planning processes.
– Base tactical implementation on sound research and timely evaluation.
– Oversee marketing initiatives, monitor tasks, and meet deadlines.
– Foster lasting relationships with community organizations, businesses, tourism operators, First Nations, partners, suppliers, and residents.
– Represent ASTA at public events and meetings.
– Coordinate destination development workshops and meetings as needed.
– Manage the implementation of the annual marketing plan, including sales, media purchasing, and project coordination.
– Liaise with external marketing teams on marketing projects.
– Serve as secretary to the Board of Directors and coordinate committee meetings.
– Develop and manage the annual budget based on Provincial and Board requirements.
– Provide support on report and application writing as needed.
Qualifications:
– Post-secondary education in Tourism Management, Marketing or comparable experience.
– Excellent verbal and written communication skills.
– High degree of sensitivity in interactions with the public, staff, board, and stakeholders.
– Strong relationship-building and outreach planning skills.
– Account management and/or sales background is considered an asset.
– Budget management skills.
– Understanding of Provincial and Municipal relations within the tourism space.
– Experience in rural tourism and communities is considered an asset.
– Proficiency in MS Office, database applications, and general office procedures.
– Ability to work collaboratively in a small team and independently.
– Strong multitasking skills, an ability to showcase initiative, and meet deadlines.
– In-depth knowledge of the Arrow Lakes and Slocan Valley area.
– Able to travel and work flexible hours as required, including some evenings and weekends.
– A valid BC drivers' license and a reliable vehicle is essential as travel throughout the region will be required.
Salary/Wage
60,000 - 65,000
Other Perks/Benefits
Benefits: - Salary: $60,000 - $65,000 based on experience. - Entitlement to a benefits package will begin at the conclusion of the three-month probation period. - This is a permanent position with opportunity for career development within the organization. - Engage with and contribute to your local community and region. - Lead the development of innovative tourism initiatives throughout the region.
Job Application Process
Application Instructions and Deadline: To apply for the Tourism Development Manager position, please submit your resume and a cover letter demonstrating how you meet the qualifications. Email your application to info@arrowslocan.com by September, 8 2023.

Apply Now

//=get_template_directory_uri();?> //=get_template_directory_uri();?> //=get_template_directory_uri();?> //=get_template_directory_uri();?> //=get_template_directory_uri();?>